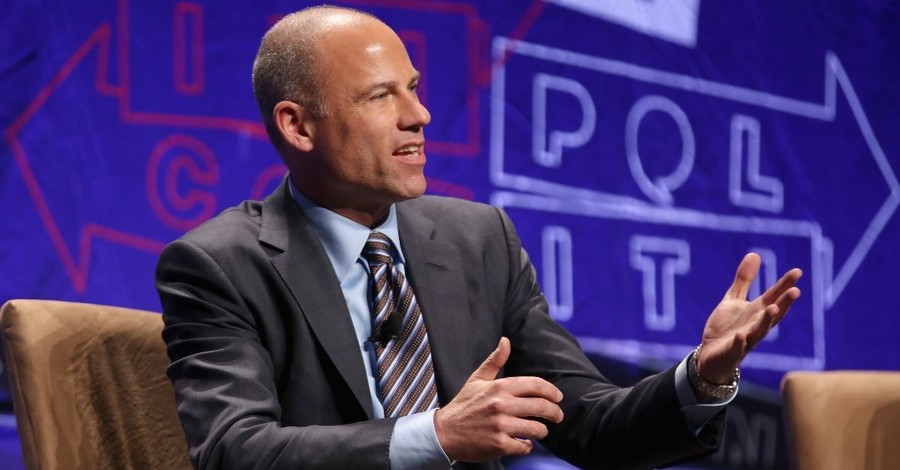 Michael Avenatti, the attorney for Stormy Daniels and Julie Swetnick – one of the Kavanaugh accusers – has recently shut down accusations of domestic violence after being arrested near his Los Angeles apartment on Wednesday. 
Avenatti told reporters, "I have never struck a woman, I never will strike a woman." Shortly after his Wednesday arrest, he posted his $50,000 bail. 
The lawyer claimed to have been a supporter of women's rights throughout his career and has no doubt that he will be acquitted of any wrongdoing. 
While police waited to make details of the incident public, Officer Tony Im, an LAPD spokesman, revealed that the victim has evident injuries. 
Avenatti, who found fame representing Stormy Daniels, the adult film star who claims to have had an affair with Donald Trump in 2006, released a statement through his law firm calling the domestic violence allegation "completely bogus," and one that was fabricated with the intention of damaging his career. 
"I wish to thank ... the LAPD for their professionalism," Avenatti said a statement. "They were only doing their jobs in light of the completely bogus allegations against me."
"I have never been physically abusive in my life nor was I last night. Any accusations to the contrary are fabricated and meant to do harm to my reputation. I look forward to being fully exonerated," he said.
After hearing of the allegations against Avenatti, Daniels released a statement that read: "These are serious and obviously very troubling allegations, but right now that is all they are: allegations," she said. "We should all reserve judgment until the investigation—an investigation Michael has said he welcomes—is complete, and that's what I'm going to do." 
If the accusations prove to be "true," Daniels notes she will "be seeking new representation."
Avenatti, however, is not deterred. When approached by reporters outside of an LAPD station, he declared: "I am not going to be intimidated from stopping what I am doing." 
Photo courtesy: Getty Images/Phillip Faraone/Stringer
---
---