Kayla Koslosky
| ChristianHeadlines.com Editor
| Friday, February 1, 2019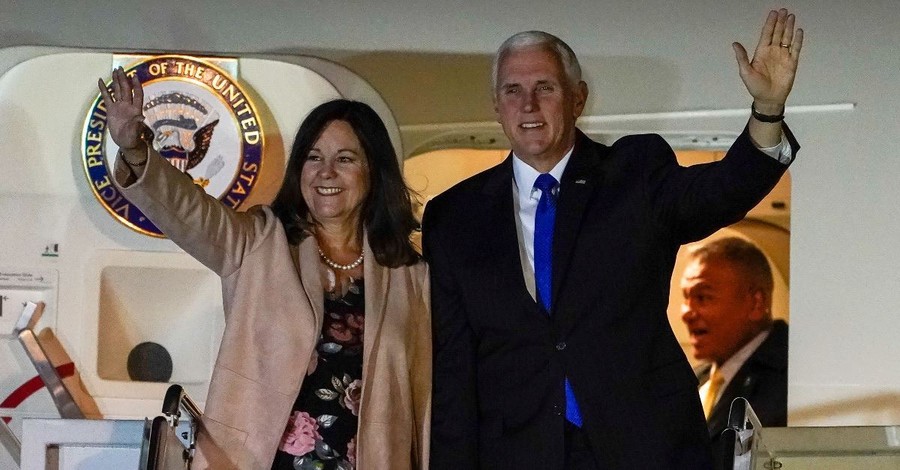 A progressive independent school in Washington D.C. is refusing to play Immanuel Christian School in basketball because of their views on LGBT rights.
Earlier this month Immanuel Christian School made headlines when it was revealed that Second Lady of the United States Karen Pence would be working there as an art teacher. LGBTQ rights advocates were outraged by the schools "exclusionary policies" regarding gay marriage, transgenderism, and other LGBTQ related issues. As Christian Headlines previously reported, Immanuel Christian School requires all students and faculty – including Pence – to sign a moral pledge when joining the school that reads in part, "I understand that the term 'marriage' has only one meaning; the uniting of one man and one woman in a single, exclusive covenant union as delineated in Scripture."
It continues, "Moral misconduct which violates the bona fide occupational qualifications for employees includes, but is not limited to, such behaviors as the following: heterosexual activity outside of marriage (e.g., premarital sex, cohabitation, extramarital sex), homosexual or lesbian sexual activity, polygamy, transgender identity, any other violation of the unique roles of male and female, sexual harassment, use or viewing of pornographic material or websites, and sexual abuse or improprieties toward minors as defined by Scripture and federal or state law."
According to the Blaze, following this discovery, Sheridan School in D.C. sent an email to parents noting that "some student did not feel safe entering" Immanuel Christian School and therefore the school would no longer be playing away games against the Christian school's sports teams.
In a letter to the parents obtained by the American Conservative, Sheridan's Head of School Jessica Donovan noted that she met with several faculty members and the captains of the school's basketball teams to help her decide how and if the progressive school should continue to play at Immanuel Christian School. Initially, the group thought that they should continue to play the school, but they should wear a symbol of solidarity for the LGBTQ community like rainbow socks or Jerseys. Ultimately, however, Donovan wrote that some students did not feel safe entering the school and therefore they have decided not to play at Immanuel Christian School at all. Donovan wrote of Immanuel Christian School's moral code, "As the news spread, many of you have reached out to us, and we have been very proud of the thoughtful and action-oriented responses we have received from teachers, parents, coaches and student-athletes."
She continued, "Since the majority of students wanted to play, we were initially planning to go to ICS with the student-athletes wearing a statement of support (such as rainbow socks or warm-up jerseys). As we talked more, we understood that some students did not feel safe entering a school that bans LGBTQ parents, students or even families that support LGBTQ rights. Forcing our children to choose between an environment in which they feel unsafe or staying home was not an option."
"So we decided that we would invite ICS to play all of the games at Sheridan. Since ICS declined our offer to host, we will only play our home games and will not go to ICS to play," Donovan added.
Donovan's letter was met with backlash from Christians and conservatives, the National Review even called Sheridan School's actions "anti-Christian bigotry."
David French for the National Review said of the letter, "Unsafe? Absurd. Just absurd. But it's worse than absurd. It's bigotry. If there have been specific incidents that make a person reasonably fear for his or her safety at Immanuel, then the head of school should identify them. Otherwise, the argument is that Immanuel's Christian environment is just too terrible to endure. It's hard to overstate how ridiculous this is."
Joy Pullman for the Federalist echoed French's sentiments writing, "How is it respectful to shame Christian children for the beliefs their families and churches hold? Would Sheridan students ever wear rainbow socks and wave LGBT placards while playing a Muslim or Jewish school and call that "respect and dialogue"? How can one expect children to feel respect when they are not invited to express their views, but made into totems to be publicly shamed simply for their religious beliefs?"
She added, "This is disrespect, hostility, and religious bigotry masquerading under the opposite banner."
Photo courtesy: Getty Images/Christopher Jue/Stringer
---
---