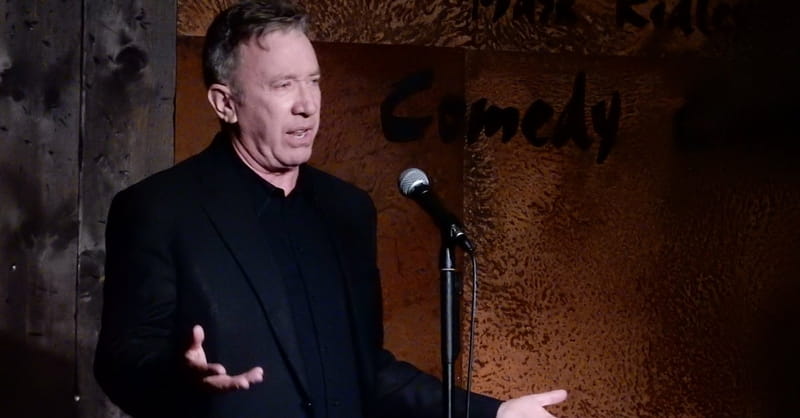 ---
The sitcom "Last Man Standing" starring Tim Allen has been cancelled after six seasons. The show's high ratings have led some viewers and critics to speculate that ABC discontinued it due to Allen's conservative views.
According to Fox News, the sitcom, about a man who is outnumbered by his wife and three daughters, was the television network's second highest comedy this season. It averaged 8.1 million viewers. In addition, it was ABC's third highest watched scripted series, following the popular "Grey's Anatomy" and "Modern Family."
Commentators and fans of the show were quick to suggest that the show was cancelled due to Tim Allen's conservative views and the conservative-leaning views of his character in the show.
Weird how ABC was fine doing for left-wing Modern Family what it wouldn't do for a successful conservative show RIP Last Man Standing

— Allen Whitt (@ULookRight) May 11, 2017
I am so upset that #ABC has decided to cancel Last Man Standing because Tim Allen is conservative. It's funny. #nomoreABC

— Linda Smith (@LindaMcRaeSmith) May 12, 2017
Wow ABC good job showing free speech by ending a conservative tv show cause you don't agree with it. #lastmanstanding #TimAllen best show!

— Mary Popish (@maypop36) May 11, 2017
Allen has joked that being a conservative in Hollywood is like living in 1930s Germany. He has also stated, "What I find odd in Hollywood is that they didn't like Trump because he was a bully. But if you had any kind of inkling that you were for Trump, you got bullied for doing that. And it gets a little bit hypocritical to me."
 
Photo courtesy: Wikimedia Commons
Publication date: May 15, 2017
Veronica Neffinger wrote her first poem at age seven and went on to study English in college, focusing on 18th century literature. When she is not listening to baseball games, enjoying the outdoors, or reading, she can be found mostly in Richmond, VA writing primarily about nature, nostalgia, faith, family, and Jane Austen.