Amanda Casanova
| ChristianHeadlines.com Contributor
| Monday, August 29, 2022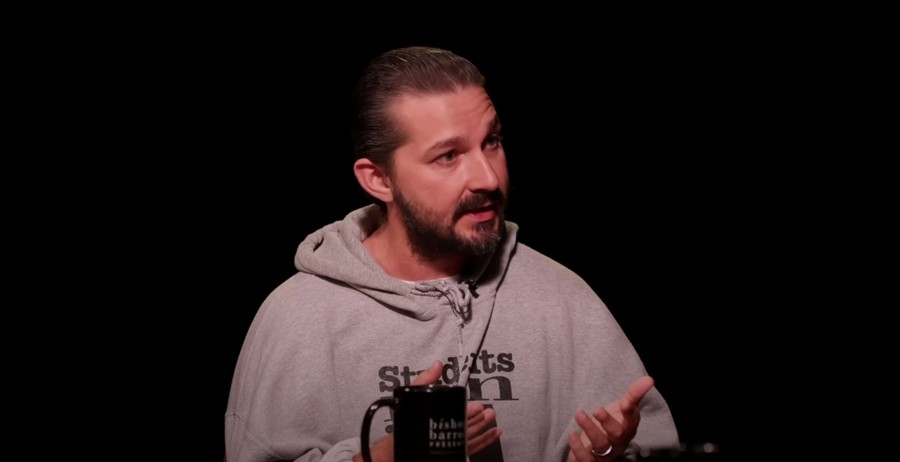 Actor Shia LaBeouf said in a recent interview that he converted to Catholicism after he realized his life was a "mess."
In an interview with Bishop Robert Barron of the Archdiocese of Los Angeles, LaBeouf said at one point he felt "deep shame" with his life and a "yearning not to be here anymore."
"I had a gun on the table. I was out of here. I didn't want to be alive anymore when all this happened, shame like I had never experienced before — the kind of shame that you forget how to breathe, you don't know where to go. You can't go outside and get, like, a taco. But I was also in this deep desire to hold on," he said.
LaBeouf was speaking to Barron as part of the promotion of his new film, "Padre Pio," which releases Sept. 9. LaBeouf plays Padre Pio, an Italian saint who lived in the 20th century.
Previously, LaBeouf has said he was raised culturally Jewish and also said he did not believe in God.
"I know now that God was using my ego to draw me to Him, drawing me away from worldly desires. It was all happening simultaneously. But there would have been no impetus for me to get in my car, drive up [to the monastery] if I didn't think, 'Oh, I'm going to save my career.'"
As part of his preparation for the role, LaBeouf lived at a monastery, but he realized he had "nowhere to go."
"When I got here, a switch happened. It was like Three-Card Monte. It was like someone tricked me into it. It felt like, not in a bad way, in a way that I couldn't see it. I was so close to it that I couldn't see it. I see it differently now that time has passed," LaBeouf said.
A man named Brother Jude helped LaBeouf read the Gospel and the story of John the Baptist.
"It was seeing other people who have sinned beyond anything I could ever conceptualize also being found in Christ that made me feel like, 'Oh, that gives me hope,'" LaBeouf told Barron. "I started hearing experiences of other depraved people who had found their way in this, and it made me feel like I had permission."
"Art isn't God for me. … The more loving I am, the closer I feel to God," LaBeouf declared.
Photo Credit: ©Youtube/Bishop Robert Barron
---
Amanda Casanova is a writer living in Dallas, Texas. She has covered news for ChristianHeadlines.com since 2014. She has also contributed to The Houston Chronicle, U.S. News and World Report and IBelieve.com. She blogs at The Migraine Runner.
---
---