Kayla Koslosky
| ChristianHeadlines.com Editor
| Updated: Mar 15, 2019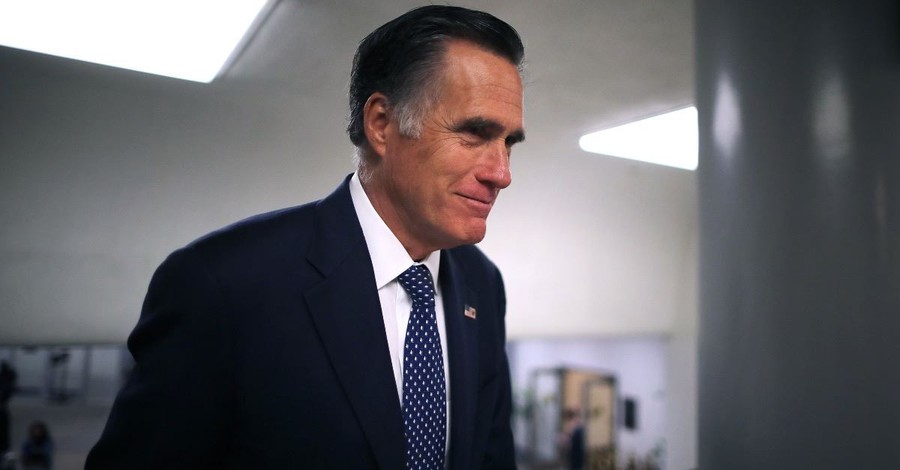 Senate Republicans voted with their Democratic counterparts on Thursday to block President Trump's border wall emergency declaration.
According to Fox News, 12 Republican senators joined Democrats in voting for a resolution that would block President Trump's emergency declaration causing the measure to pass with a 59-41 vote. 
Republicans who voted for the resolution said they feared the resolution could set a dangerous precedent that would allow Presidents to circumvent Congress in order to control the allocation of federal funds.
Senator Mitt Romney (R-UT) was among the 12 Republicans who voted for the resolution. Romney said he voted for the resolution in order to maintain the balance of power. He said, "I'm going to be voting in favor of the resolution of disapproval." He continued, "This is a constitutional question, it's a question of the balance of power that is core to our constitution. This is not about the president or border security, in fact, I support border security, I support a barrier."
Other GOP members who voted for the resolution include: Sens. Lamar Alexander (R-TN), Roy Blunt (R-MO), Susan Collins (R-ME), Mike Lee (R-UT), Jerry Moran (R-KS), Lisa Murkowski (R-AK), Rand Paul (R-KY), Rob Portman (R-OH), Marco Rubio (R-FL), Pat Toomey, (R-PA), and Roger Wicker (R-MS).
After the vote Thursday afternoon, President Trump took to Twitter to voice his disappointment simply writing, "VETO!" 
Later Trump followed up his initial Tweet writing, "I look forward to VETOING the just passed Democrat inspired Resolution which would OPEN BORDERS while increasing Crime, Drugs, and Trafficking in our Country. I thank all of the Strong Republicans who voted to support Border Security and our desperately needed WALL!"
The measure will soon head to the Oval Office where President Trump plans to veto the resolution and many are not expecting the House and Senate to get the two-thirds majority vote to override the veto.
As Christian Headlines previously reported, President Trump issued an emergency declaration in February after he failed to obtain the full $5.7 billion requested from Congress for a southern border wall. By declaring a national emergency, the president would be able to reallocate additional funds for the border wall despite Congress' rejection of the funding request.
Photo courtesy: Getty Images/Chip Somodevilla/Staff
---
---