Kayla Koslosky
| ChristianHeadlines.com Editor
| Monday, September 24, 2018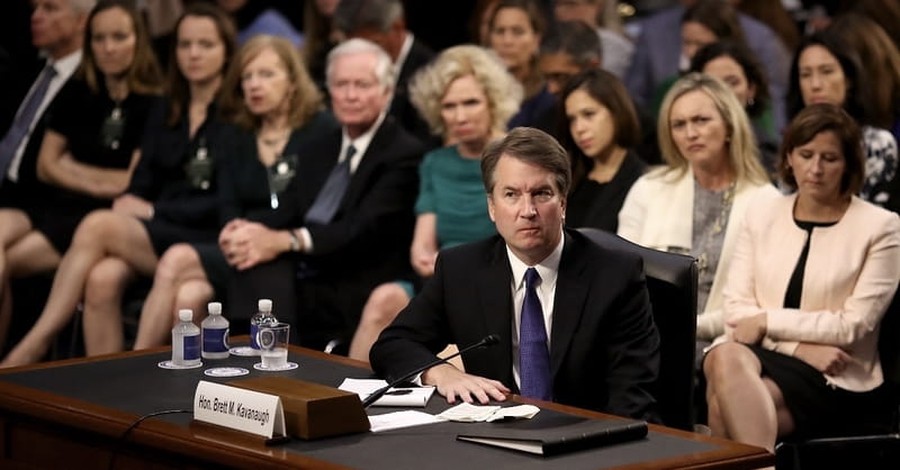 Senate Democrats are investigating a new allegation of sexual misconduct against Supreme Court nominee Brett Kavanaugh. 
The New Yorker reported that Deborah Ramirez, who attended Yale University with Kavanaugh in the 1980s, is claiming that during the 1983-84 academic year Kavanaugh assaulted her during a dorm party. 
The New Yorker reportedly learned about the alleged incident and reached out to Ramirez for an interview. The magazine said that when they initially spoke with Ramirez she was hesitant to confirm that Kavanaugh was involved in the incident noting that there are gaps in her memory of the party due to inebriation. Ramirez then spent six days assessing her memories and consulting with an attorney until she "felt confident enough of her recollections to say that she remembers Kavanaugh had exposed himself at a drunken dormitory party," The New Yorker reports.  
According to Ramirez's recollection, Kavanaugh thrust his genitalia in her face causing her to touch it as she pushed it away. Ramirez, along with Christine Blasey Ford, Kavanaugh's first accuser, is calling for the F.B.I. to investigate Kavanaugh's role in the incident. She said, "I would think an F.B.I. investigation would be warranted."
The allegation is currently under investigation by the offices of a pair of Democratic senators. Several Republican Senators are also looking into the allegation and according to The New Yorker, some have expressed concern about Kavanaugh's confirmation. 
Democratic Senator Mazie Hirono of Hawaii, said, "This is another serious, credible, and disturbing allegation against Brett Kavanaugh. It should be fully investigated."
Kavanaugh would have been a freshman at Yale when the alleged assault happened.  
In a statement, Kavanaugh wrote, "This alleged event from 35 years ago did not happen. The people who knew me then know that this did not happen, and have said so. This is a smear, plain and simple. I look forward to testifying on Thursday about the truth, and defending my good name—and the reputation for character and integrity I have spent a lifetime building—against these last-minute allegations."
White House spokesperson Kerri Kupec said the Administration is going to continue to stand by Kavanaugh. Kupec said, "This 35-year-old, uncorroborated claim is the latest in a coordinated smear campaign by the Democrats designed to tear down a good man. This claim is denied by all who were said to be present and is wholly inconsistent with what many women and men who knew Judge Kavanaugh at the time in college say. The White House stands firmly behind Judge Kavanaugh."
Ramirez said that she was invited to a dorm-room party in a suite at Lawrance Hall when a small group of students decided to play a drinking game together. "We were sitting in a circle," she said. "People would pick who drank." Reportedly Ramirez was chosen several times and quickly became intoxicated. At one point, Ramirez said, a male student pointed a fake plastic penis in her direction, but later as she laid on the floor, foggy and slurring her words, a male student exposed himself to her. She said, "I remember a penis being in front of my face." She recalled remarking, "That's not a real penis," as the other students laughed and one student encouraging her to "kiss it." She said that she pushed the person away, touching it in the process. 
Ramirez then alleges that Kavanaugh was standing near her laughing and pulling up his pants. She said, "Brett was laughing. I can still see his face, and his hips coming forward, like when you pull up your pants."
Ramirez also recalled another male student yelling "Brett Kavanaugh just put his penis in Debbie's face," down the hallway, she said. "
The New Yorker has not confirmed this allegation with any other eyewitnesses. 
The magazine said they attempted to reach out to several of Kavanaugh's classmates regarding the incident, but many did not respond, declined to comment, or said they did not attend or remember the party. 
Reportedly, an unidentified classmate of Ramirez's has said that another student told him about the incident within a couple of days of it happening if not the same night. The classmate said that he is "one-hundred-per-cent sure" that he was told that Kavanaugh was the student who exposed himself to Ramirez.
One of the male classmates alleged to have been present at the party said that he did not remember such a party saying even if it did happen, "I don't think Brett would flash himself to Debbie, or anyone, for that matter." 
Another classmate who Ramirez accused of being involved in the incident said, "I have zero recollection."
In a statement, two male classmates who Ramirez alleged were involved in the incident, and four other classmates, disputed Ramirez's account saying, "We were the people closest to Brett Kavanaugh during his first year at Yale. He was a roommate to some of us, and we spent a great deal of time with him, including in the dorm where this incident allegedly took place. Some of us were also friends with Debbie Ramirez during and after her time at Yale. We can say with confidence that if the incident Debbie alleges ever occurred, we would have seen or heard about it—and we did not. The behavior she describes would be completely out of character for Brett. In addition, some of us knew Debbie long after Yale, and she never described this incident until Brett's Supreme Court nomination was pending. Editors from the New Yorker contacted some of us because we are the people who would know the truth, and we told them that we never saw or heard about this."
Photo courtesy: Getty Images/Mark Wilson
---
---