Amanda Casanova
| ChristianHeadlines.com Contributor
| Thursday, June 4, 2020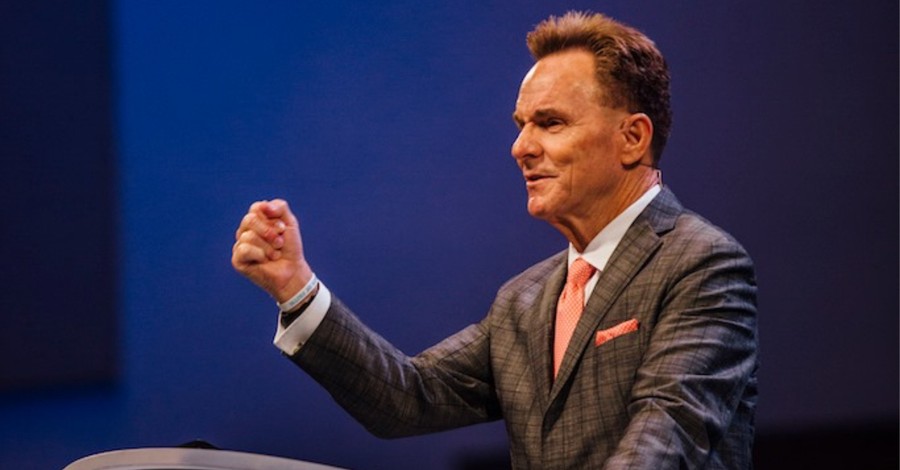 ---
The president and CEO of the Southern Baptist Convention's Executive Committee said George Floyd, who died after a white police officer pressed his knee into his neck, was "murdered" and asserted that Jesus is "the only answer" to racial inequality in America.
"We have witnessed with our own eyes, in the streets of one of our major cities, a black man being murdered slowly and cruelly," Ronnie Floyd said. Over the course of a long eight minutes, George Floyd cried out for help and mercy while a white police officer continued to place his knee over this black man's neck as his face was forced onto the pavement.
"The end result: George Floyd died in a cruel, demeaning, and needless way," Floyd wrote in an op-ed for Baptist Press Tuesday.
George Floyd lost consciousness and later died after a Minneapolis police officer kneeled into the man's neck. The officer, Derek Chauvin, has been arrested and charged with third-degree murder and manslaughter.
SBC president and CEO Floyd said he encourages Christians to "oppose racism."
"Southern Baptists must not only be known to stand for the sanctity of human life, but we must also be known to stand for the dignity of all human life regardless of the color of skin."
He also said politics wouldn't be enough to eliminate racism.
"Jesus Christ is the only answer to this problem, and we must start with ourselves. We need to return to Jesus Christ in deep repentance of sin. Until we repent and change the way we are looking at one another, talking to one another, and treating one another, spiritual revival and awakening will not come."
Floyd's opinion piece comes after a group of Southern Baptist leaders released their own statement asking for the end of "racial inequity in the distribution of justice in our country."
"We further grieve with our minority brothers and sisters in the wake of George Floyd's death, pray for his family and friends and greatly desire to see the misuse of force and any inequitable distributions of justice come to an end."
Related:
Minneapolis Christian University to Hold Memorial Service for George Floyd
Police and Protesters Hug, Shake Hands after Officers Take a Knee in a Show of Solidarity
'My Family Is God-Fearing': George Floyd's Brother Calls for an End of Violent Riots, Looting
Photo courtesy: Ronnie Floyd Facebook
---
Amanda Casanova is a writer living in Dallas, Texas. She has covered news for ChristianHeadlines.com since 2014. She has also contributed to The Houston Chronicle, U.S. News and World Report and IBelieve.com. She blogs at The Migraine Runner.