Kayla Koslosky
| ChristianHeadlines.com Editor
| Wednesday, October 17, 2018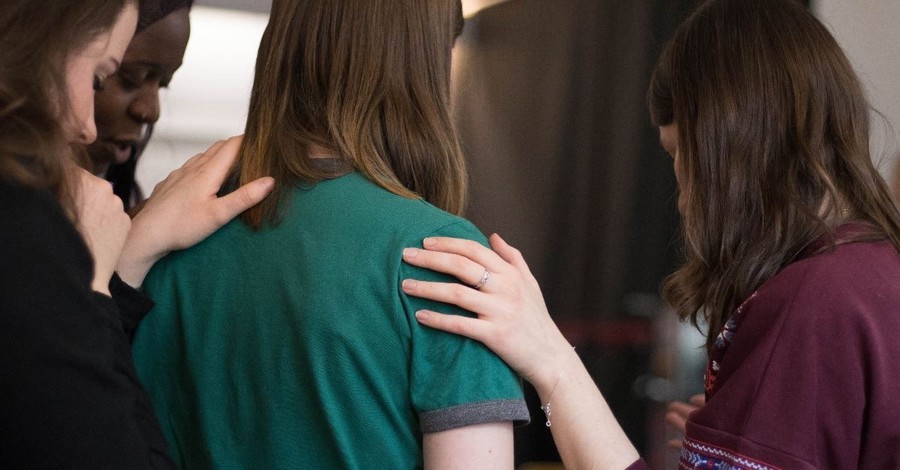 Evangelical Christian humanitarian aid organization Samaritan's Purse has set up bases in Albany, Georgia and along the Florida Panhandle this week to aid residents who were affected by the monstrous Category 4 Hurricane, Michael. 
Hurricane Michael rocked the Florida panhandle around Mexico Beach just a week ago, leveling houses, ripping trees out of the ground and killing 19 people, with the death toll still expected to climb.
In an effort to help the communities affected by the storm, Samaritan's Purse, led by evangelist Franklin Graham, has deployed teams of volunteers to Mexico Beach, Florida, and Albany, Georgia where the wreckage is being described as a "war zone."
Homeowner Vicki Olive told Samaritan's Purse in a video that she had seen people on television describe the aftermath of a natural disaster as a war zone, but it wasn't until her cottage was ripped apart that she really understood what they meant. 
Another homeowner, Bob Scott, described the Panhandle after the storm as "apocalyptic." 
In Georgia, homeowners are reporting similar scenes. Sylvia Phillips, who has lived in Georgia for over 40 years, said in a video documenting relief efforts in Georgia, "This is the most devastating and catastrophic storm that I have ever witnessed."
She continued, "We're just overwhelmed by the damage that it has caused."
According to their website, Samaritan's Purse has already received more than 640 work orders for affected areas.
Amid these conditions, Tim Hass of Samaritan's Purse said in a video documenting the relief efforts in Florida that the organization is there not only to help with the rubble and the damage, but to instill hope in the residents who have lost so much. 
"The most important thing is that as we are here, we are having an impact in these people's lives and that we're here to tell them that there's hope on the way. We're here to tell them that Jesus loves them, that they're not forgotten," Hass said.
"Samaritan's Purse is going to be here for quite a while," he continued.  
Hass then called for volunteers saying, "We are going to need your help. We're going to need your prayer support. We are going to need volunteers for months to come."
The organization is working with homeowners to tarp roofs, clean up debris and do chainsaw work in an effort to move and remove trees and other debris from homes and yards. Samaritan's Purse is also accepting donations that will go toward relief efforts in Florida and Georgia.
FOR MORE INFORMATION, OR TO DONATE OR VOLUNTEER, PLEASE CLICK TO VISIT SAMARITANSPURSE.ORG
Photo courtesy: Rosie Fraser/Unsplash
Video courtesy: Samaritan's Purse
---
---