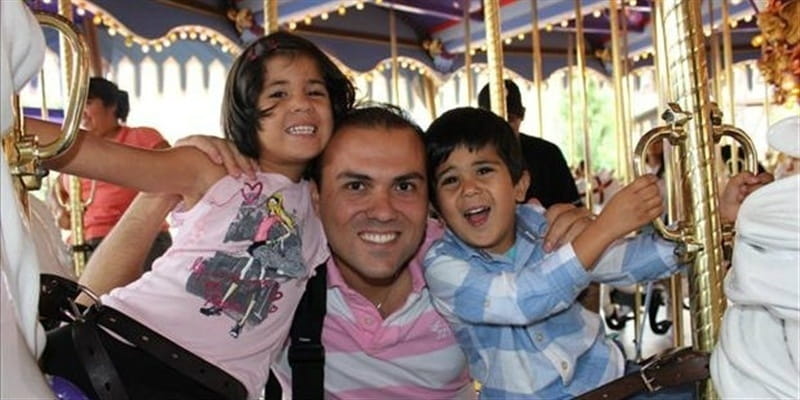 ---
Nagmeh Abedini, the wife of former imprisoned pastor Saeed Abedini, filed for separation from her husband just five days after her husband was freed, according to The Washington Post.
Nagmeh says the separation comes from years of physical, emotional and spiritual abuse.
"I want us to go through counseling, which must first deal with the abuse," she told followers on her Facebook page. "Then we can deal with the changes my husband and I must both make moving forward in the process of healing our marriage."
In 2007, Saeed was sentenced to a year of probation for misdemeanor domestic assault.
"Much of what I have read in Naghmeh's posts and subsequent media reports is not true," he said in a statement after his release. "But I believe we should work on our relationship in private and not on social media or other media."
The separation also governs custody of the couple's children.
Naghmeh opened up about the abuse in an email to supporters in late 2015. That email was later made public.
"I do deeply regret that I hid from the public the abuse that I have lived with for most of our marriage and I ask your forgiveness," she told supporters on Facebook. "I sincerely had hoped that this horrible situation Saeed has had to go through would bring about the spiritual change needed in both of us to bring healing to our marriage."
Publication date: February 1, 2016
---
Amanda Casanova is a writer living in Dallas, Texas. She has covered news for ChristianHeadlines.com since 2014. She has also contributed to The Houston Chronicle, U.S. News and World Report and IBelieve.com. She blogs at The Migraine Runner.