Amanda Casanova
| ChristianHeadlines.com Contributor
| Updated: Jul 20, 2021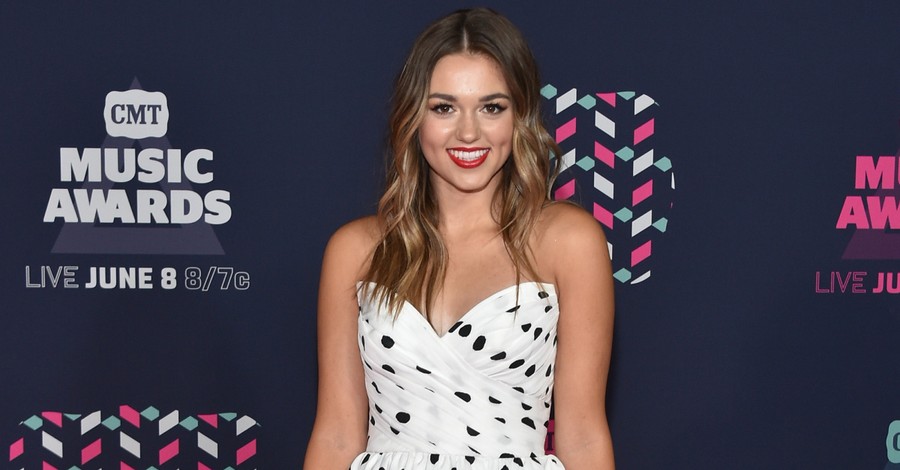 In her most recent podcast episode, Sadie Robertson Huff said that she struggled with postpartum depression after giving birth to her daughter in May.
Robertson shared her experience in the latest episode of her WHOA That's Good podcast, saying the birth "didn't go quite as planned" and that she was in pain afterward.
"I was in more pain than I'd ever been in, honestly, in my whole life. For real," she said, according to CBN News. "I just laid on the couch, and I started crying so hard … I could not stop crying."
She also said the emotional toll of the birth of her daughter, Honey, was overwhelming.
"I'm constantly trying to fight fear in my life," she said. "Postpartum, it was so many emotions happening that I couldn't really fight the fear like I normally do. All of a sudden, I was in a state of anxiety. I didn't even realize that it was creeping up as much as it was."
Robertson shared in the podcast that she worried about her daughter.
"My mind kept going into the, 'What if this would've happened? What if it did last one more minute and she didn't make it? What if neither one of us made it? What if I lost too much blood? What if when they pushed on my stomach, they actually severely damaged something internally, and I don't even know I'm bleeding? What if the oxygen actually did get cut off for too long and she has brain damage?' All of these what-ifs."
She said she did not tell her family or her husband, Christian, about her feelings.
"The reason I didn't is because I was so happy that I was her mom," she said. "I was so joyful. I was so blown away by the miracles. I didn't understand how I could be so happy and so joyful but also experience so much fear. You don't have to just choose one of those feelings. You don't have to just choose fear and trade out all the joy. You don't have to just choose joy and trade out all the fear. They actually kind of go hand-in-hand."
After she admitted her fears to her husband, she relied on her faith and support from those around her to find joy.
"I love being Honey James' mom," she said. "I love doing it with Christian. We are a team in it all. I wouldn't trade it for the world. I can't wait to see the times to come. I'm thankful for where we've been, but I'm very excited for where we're going and what we've learned along the journey."
Photo courtesy: ©Getty Images/Mike Coppola/Staff
---
Amanda Casanova is a writer living in Dallas, Texas. She has covered news for ChristianHeadlines.com since 2014. She has also contributed to The Houston Chronicle, U.S. News and World Report and IBelieve.com. She blogs at The Migraine Runner.
---
---