Amanda Casanova
| ChristianHeadlines.com Contributor
| Wednesday, November 17, 2021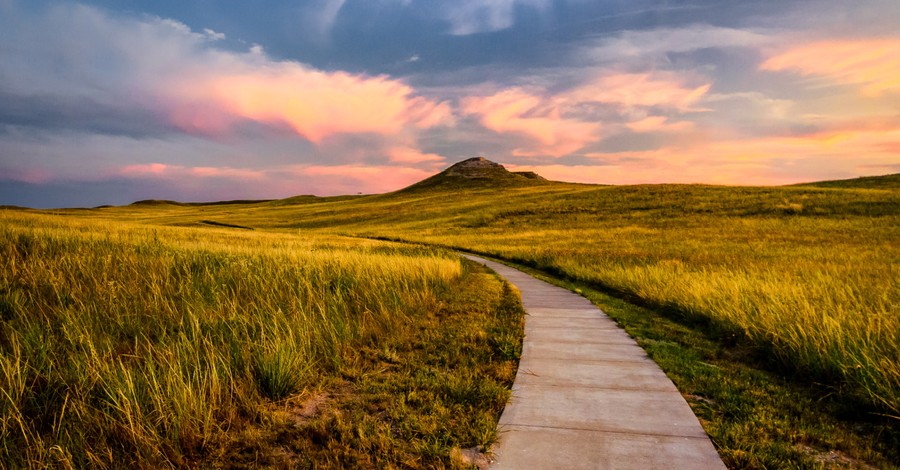 Researchers in Nebraska have found the names of 102 indigenous children who died at a federal boarding school in the Genoa, Nebraska area during its operation between 1884 and 1934.
"These children died at the school," Margaret Jacobs, a history professor at the University of Nebraska-Lincoln, told the Omaha World-Herald. Jacobs is also the co-director of the Genoa Indian School Digital Reconciliation Project.
"They didn't get a chance to go home. I think that the descendants deserve to know what happened to their ancestors."
According to Relevant Magazine, the Genoa Indian School Digital Reconciliation Project is part of an investigation into the legacy of boarding schools where indigenous children were forcibly sent to in an attempt to assimilate them.
The boarding schools were intended to re-educate and convert the children, but many of those schools used forced labor and abuse.
The Genoa Indian School Digital Reconciliation Project has been working to identify the more than 100 children who died at the boarding school.
Relevant Magazine reports that, so far, researchers have not found any documents detailing the deaths of the children.
The Genoa boarding facility was one of the largest of 25 federally funded U.S. assimilative boarding schools in the U.S. At the school's peak in 1932, the school's campus housed nearly 600 students, who ranged in age from 4 to 22.
The Nebraska Commission on Indian Affairs is working with the State Archeology Office to find the school's cemetery. Three areas have already been searched with radar in recent weeks with no discoveries.
"I think America needs to take these little children back home, and if we're not able to find them, I think we need to do something to recognize that they lost their lives there," said Judi Gaiashkibos, executive director of the Nebraska Commission on Indian Affairs.
According to school newspapers and stories from former students, many of the children likely died from pneumonia or tuberculosis.
Related:
Remains of 215 Children Found in Mass Grave at Former Indigenous Residential School in Canada
Canadian Prime Minister Asks Pope Francis to Issue an Apology after 715 More Graves of Indigenous Children Are Found
Photo courtesy: ©Getty Images/Posnov
---
Amanda Casanova is a writer living in Dallas, Texas. She has covered news for ChristianHeadlines.com since 2014. She has also contributed to The Houston Chronicle, U.S. News and World Report and IBelieve.com. She blogs at The Migraine Runner.
---
---