Kayla Koslosky
| ChristianHeadlines.com Editor
| Monday, July 27, 2020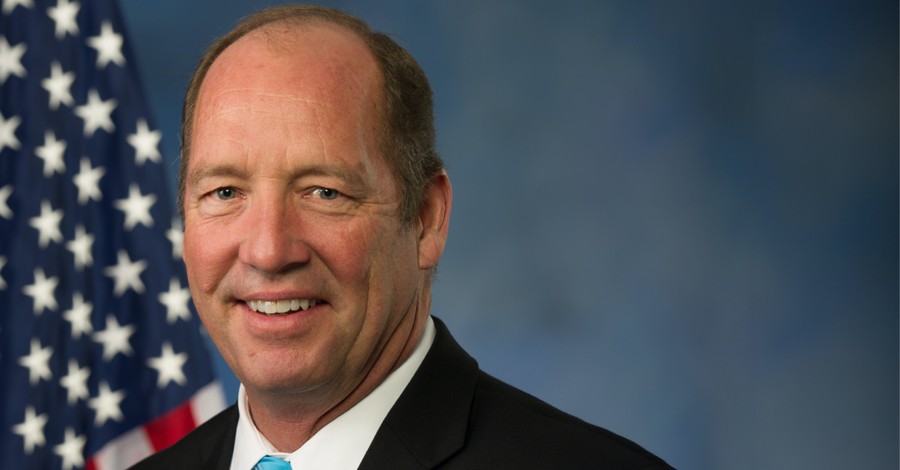 ---
Representative Ted Yoho (R-FL) has been asked to step down from the board of Bread for the World after he allegedly called fellow congressperson Alexandria Ocasio-Cortez a "f***ing b***h" in front of media personnel.
According to the Washington Post, Bread for the World, a Christian non-profit organization fighting against world hunger, asked Yoho to resign from his board position on Friday, insisting that his actions and words do not represent the values of the organization.
"As a bipartisan Christian organization committed to alleviating hunger and poverty through sound public policies, Bread for the World upholds the values of respect, dignity, and compassion that Jesus calls us to when engaging decision-makers from across the political spectrum. We believe that Rep. Ted Yoho's recent actions and words as reported in the media are not reflective of the ethical standards expected of members of our Board of Directors," the organization wrote.
Referring to a meeting Bread for the World had with Yoho on Friday, the group continued, "During that conversation, we reaffirmed our joint commitment to expanding opportunity for men, women, and children around the world and thanked Rep. Yoho for his commitment to foreign aid effectiveness and transparency. Despite these areas of agreement, Bread sought his resignation as an action that reaffirms our commitment to coming alongside women and people of color, nationally and globally, as they continue to lead us to a more racially inclusive and equitable world."
According to a reporter from the Hill, on Monday, Yoho approached Ocasio-Cortez on the steps of the U.S. Capitol to criticize her belief that poverty is a root cause of the current increases in crime. In the process of criticizing her, Yoho called Ocasio-Cortez "out of your freaking mind" and "disgusting. Ocasio-Cortez then called the congressman rude and decided to walk away from the situation.
Reportedly, after Ocasio-Cortez walked away, under his breath, Yoho called her a "f***ing b***h."
Yoho later issued an apology to Ocasio-Cortez on the House floor. In his apology, Yoho denied calling her a "f*****g b***h."
"I rise to apologize for the abrupt manner of the conversation I had with my colleague from New York," he started.
"It is true that we disagree on policies and visions for America but that does not mean we should be disrespectful.
"Having been married for 45 years with two daughters, I'm very cognizant of my language. The offensive name-calling words attributed to me by the press were never spoken to my colleagues and if they were construed that way, I apologize for their misunderstanding," Yoho said. His apology was not widely accepted.
A day after issuing his apology, from the House floor, Ocasio-Cortez urged him to treat women better, especially in light of the fact that he has two daughters and a wife.
"I do not need Representative Yoho to apologize to me … but what I do have [an] issue with is using women – our wives and daughters – as shields and excuses for poor behavior," Ocasio-Cortez asserted.
Photo courtesy: US House Office of Photography/Public Domain
---
Kayla Koslosky has been the Editor of ChristianHeadlines.com since 2018. She has B.A. degrees in English and History and previously wrote for and was the managing editor of the Yellow Jacket newspaper. She has written on her blog since 2012 and has also contributed to IBelieve.com and Crosswalk.com.