Amanda Casanova
| ChristianHeadlines.com Contributor
| Wednesday, February 13, 2019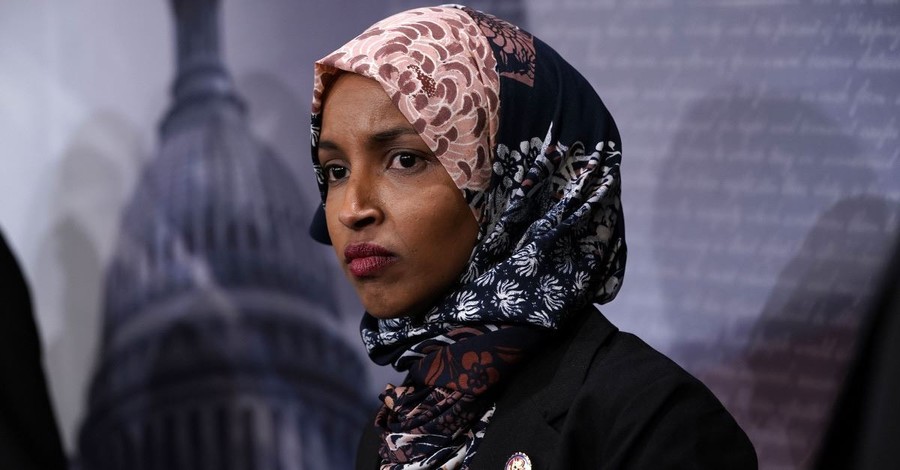 After critics say she made anti-Semitic statements, Rep. Ilhan Omar apologized early this week for her comments that Israeli groups pay the U.S. to support the country.
"Anti-Semitism is real and I am grateful for Jewish allies and colleagues who are educating me on the painful history of anti-Semitic tropes," Omar said in a statement released on Twitter.
"My intention is never to offend my constituents or Jewish Americans as a whole," Omar wrote, "I unequivocally apologize."
Earlier in the week, House Speaker Nancy Pelosi and other Democrats demanded that the freshman representative apologize for her comments. 
"Legitimate criticism of Israel's policies is protected by the values of free speech and democratic debate that the United States and Israel share," the leaders said in a joint statement. "But Congresswoman Omar's use of anti-Semitic tropes and prejudicial accusations about Israel's supporters is deeply offensive. We condemn these remarks and we call upon Congresswoman Omar to immediately apologize for these hurtful comments."
Omar was under fire after she responded to a tweet from journalist Glenn Greenwald. Greenwald had said it was "stunning how much time US political leaders spend defending a foreign nation even if it means attacking free speech rights of Americans." Greenwald was referring to House Minority Leader Kevin McCarthy's threat to "take action" against Omar and Rep. Rashida Tlaib for controversial statements they had made.
Omar replied to Greenwald's tweet, saying, "It's all about the Benjamins, baby."
She later tweeted that the American Israel Public Affairs Committee is one of the groups paying American politicians
AIPAC, a nonprofit, said in a statement they do not donate to candidates and are "proud that we are engaged in the democratic process to strengthen the US-Israel relationship.
"Our bipartisan efforts are reflective of American values and interests," the group's tweet continued. "We will not be deterred in any way by ill-informed and illegitimate attacks on this important work."
Photo courtesy: Getty Images/Alex Wong/Staff
---
---