Amanda Casanova
| ChristianHeadlines.com Contributor
| Updated: Mar 30, 2022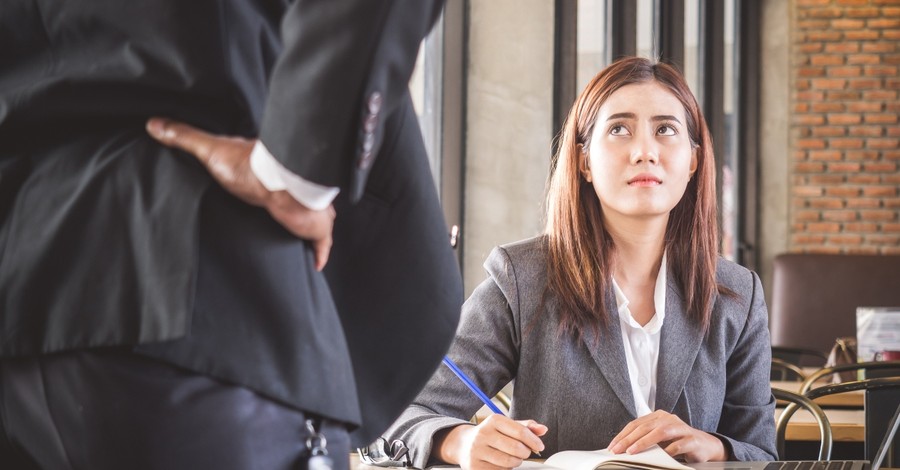 A new report from Rice University's Religion and Public Life Program shows that Christians, Jews and Muslims all face workplace discrimination but also in different ways.
According to Religion News Service, Muslims and Jews in the study say they've felt targeted in the context of being part of a larger group. Meanwhile, evangelical Christians say they feel singled out when they take an individual stand on their moral views.
The report, "How Religious Discrimination Is Perceived in the Workplace: Expanding the View," drew its research from Rice University's "Faith at Work: An Empirical Study."
According to the study, about 63 percent of Muslim and 52 percent of Jewish participants reported religious discrimination.
Meanwhile, 36 percent of evangelical Protestants said they encountered religious discrimination, whereas about 20 percent of Catholics and mainline Protestants each reported experiencing religious discrimination.
In one case, a Jewish woman working in social services said co-workers used a common antisemitic trope about Jews being good with money. She recalled her co-workers derogatorily commenting that she was "good at bookkeeping and keeping track of money." In another case, a Jewish man who worked in information technology in Florida said he had heard comments in his workplace such as, "Well, Jews run all the banks."
A white Muslim woman working in sales at a Louisiana-based construction company reported being "harassed" after she converted to Islam. She said she was "ridiculed" for wearing a head covering.
A white evangelical woman in Tennessee said her co-workers at a previous job had called her "Ms. Holy." In Texas, a Black evangelical man told researchers that he felt there was a "theme out there that Christians are inherently judgmental and hypocritical."
Rachel Schneider, a postdoctoral research fellow in the Religion and Public Life Program, said she hopes that employers would recognize religious discrimination in the workplace and offer training or other solutions.
"It was these everyday practices and behaviors in the workplace that was really surprising to learn more about how they've manifested," she said.
"We all know employees are often, these days, given diversity training, but in another aspect of our study, we asked how often religion came up in those kind of trainings, and it was hardly ever," she said. "If it did, it came up only in a very superficial way."
Related:
Christian Finance Expert Dave Ramsey Sued for Religious Discrimination
Photo courtesy: ©GettyImages/Nattakorn Maneerat
---
Amanda Casanova is a writer living in Dallas, Texas. She has covered news for ChristianHeadlines.com since 2014. She has also contributed to The Houston Chronicle, U.S. News and World Report and IBelieve.com. She blogs at The Migraine Runner.
---
---