Scott Slayton
| ChristianHeadlines.com Contributor
| Monday, July 26, 2021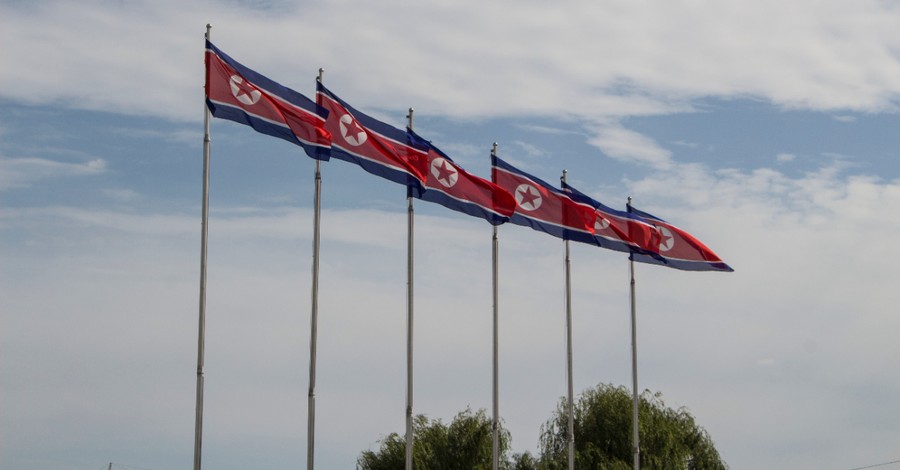 A new report issued by the United Kingdom's All-Party Parliamentary Group alleges that the North Korean regime has engaged in religious persecution, modern-day slavery, murder, torture and the abuse of women.
According to The Christian Post, the report details abuses that have taken place since the 2014 United Nations Commission of Inquiry on Human Rights.
The 91-page report says the regime has committed "murder and killings; torture, inhuman or degrading treatment or punishment; sexual and gender-based violence, including rape and sexual violence, sex trafficking, forced abortions and infanticide; modern-day slavery; persecution based on religion or belief; and much more." In addition, the report found that "There are reasons to believe that some of the atrocities reach the threshold of genocide, particularly in relation to three groups: Christians, half-Chinese children, and the 'hostile' group."
The report also zeroed in on North Korea's treatment of female prisoners. It alleged that "Some female detainees reported that they experienced or observed sexual violence, including rape in detention and interrogation facilities." It continued, "Interviewees said that agents from the police, secret police, and the prosecutor's office, most in charge of their personal interrogation, touched their faces and their bodies, including their breasts and hips, either through their clothes or by putting their hands inside their clothes. They said they were powerless to resist because their fate was in the hands of these men."
The report also alleged that "North Korean women and girls are uniquely vulnerable to sex trafficking and the sex trade." It added, "Victims are usually trafficked from North Korea on false offers of employment, and later sold as brides or sex slaves into China and other southeast Asian countries. Victims are trafficked to the border and then transported to safe houses, brothels, or buyers."
"There have been no human rights improvements in the country over the past seven years," said Marvyn Thomas, Founder and President of the watchdog group Christian Solidarity Worldwide. "We urge the UK government to take heed of the report's recommendations, and continue to call on North Korea to ensure that all human rights are upheld and defended by the government."
The report also stated that while there were 1,479 cases of public executions from 2000 to 2020 in the DPRK, there were 443 cases of secret executions.
Photo courtesy: Micha Brandli/Unsplash
---
Scott Slayton writes at "One Degree to Another."
---
---