Eboo Patel
| Religion News Service
| Thursday, March 25, 2021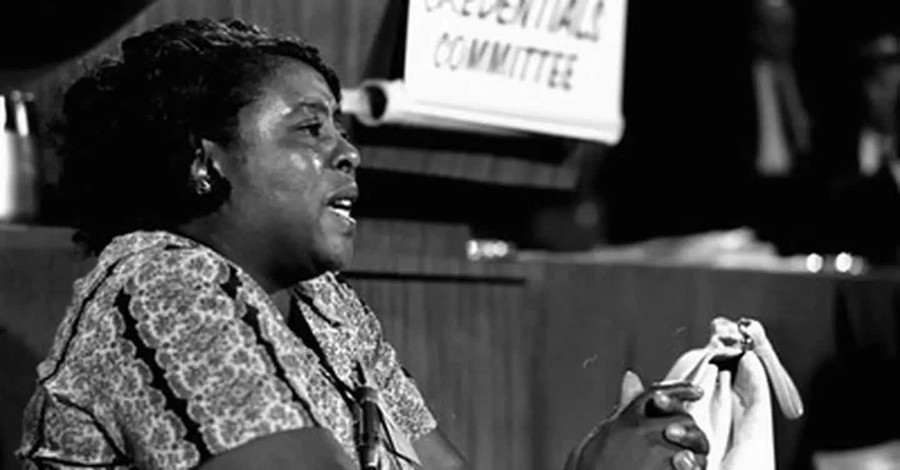 ---
RNS) — I have spoken for years about the deeply interfaith nature of the civil rights movement, a beautiful story with the power to shape contemporary movements and methods. I have been inspired in this last year to relearn the story of women's intergenerational leadership in the movement, a crucial aspect of this important period of social change.
The truth is, we remember much of the civil rights movement through its very visible male leaders — giants like Roy Wilkins, Bayard Rustin, Martin Luther King Jr. and Ralph Abernathy. Virtually all of the main characters in the film "Selma" are men.
But there were so many women, both behind the scenes and on the front lines, who shaped the movement.
Consider the great Ella Baker, perhaps the most influential woman in the civil rights movement. A key leader in several of the most influential groups of the era, including the NAACP, Martin Luther King's Southern Christian Leadership Conference and the Student Nonviolent Coordinating Committee, Baker did not wear a collar and was very much a grassroots, ground-up organizer rather than a White House negotiator. Baker famously chafed against some of the more patrician male figures of the movement, notably King.
According to Barbara Ransby's magisterial biography, "Ella Baker & the Black Freedom Movement," Baker approached the world this way because of her Christian formation, and in particular her mother's involvement in the church. Or, more precisely, her mother's leadership in the institutions that women formed within the broader Black Baptist church galaxy.
"I was young when I became active in things," Baker once said, "and I became active in things because my mother was very active in the field of religion."
Women like Anna Ross Baker, Ella's mother, had built a state conference within the world of Black southern Baptists. Out of this institution they ran several social welfare programs for African Americans, ranging from an orphanage to grammar schools to scholarships for Black college students.
Women ran everything — the meetings, the budgets, the policy — and Ella watched, learned and participated. The historian Evelyn Brooks Higginbotham describes it as a feminist theology in action that "Within a female-centered context … accentuated the image of woman as saving force, rather than woman as victim … They argued that women held the key to social transformation."
Decades after she graduated from Shaw University, Ella Baker watched in admiration as another group of young Black college students started putting their faith into action through the sit-in movement in cities like Greensboro and Nashville. Baker, at that point, was growing frustrated with the sexism and overall aristocratic air of her work at the SCLC, where, even though she held the title of executive director, she found herself making copies rather than making policy.
The male leadership of SCLC too often wanted to talk to women about their cooking and their beauty. Baker didn't want to talk about fashion; she wanted to talk about the importance of grassroots leadership for the civil rights movement and the need for direct action. Perhaps these brave students would be more amenable to that. She made a plan to gather them at her alma mater and see where their energy might lead. And lead they did.
The Student Nonviolent Coordinating Committee started over Easter weekend, as a conference at Shaw, and under the tutelage of Baker, the students drafted a mission statement where they committed to building "a social order permeated by love and to the spirituality of nonviolence as it grows from the Christian tradition."
SNCC became an avenue for young people to take leadership in the civil rights movement and cultivate what scholar Charles Marsh calls the "incarnational ethic" of the "enfleshened church."
SNCC in the early days undoubtedly had its fair share of influential male figures (John Lewis, Marion Barry, James Bevel, James Lawson, Bob Moses), but perhaps because of the powerful presence of Baker, it was distinctive in the number of women who shaped the incarnational ethic of the organization.
There was Diane Nash, one of the leaders of the Nashville sit-in movement, who reflected upon her time at the Shaw conference and the hope of SNCC in this way: "Our goal was to reconcile," to create a "community recovered or fulfilled," "to redeem … to rehabilitate, to heal, to reconcile rather than gain power." SNCC for her was "applied religion."
There was Fannie Lou Hamer, who spoke of SNCC and the civil rights movement as a welcome table, the kind that was often next to a rural Baptist church and held the dishes the congregants contributed, allowing the whole community to enjoy a potluck feast.
"Christ was a revolutionary person, out there where it's happening," she said. "That's what God is all about, and that's where I get my strength."
There was Victoria Gray, a Black middle-class businesswoman who left her comfortable life to join the movement after being inspired by a church service in her hometown of Hattiesburg. She said these words as she made her choice: "Here am I, Lord, send me, I'll go." She regarded the civil rights movement as "a journey toward establishing the kingdom of God."
And that is just the tip of the iceberg.
I am awed by Baker, Nash, Hamer and Gray, to name a few of the women instrumental in the creation and leadership of SNCC. I am profoundly grateful for their work in shaping the kind of America that could become a Potluck Nation, where each is able to contribute their best so that all may feast.
There would be no Immigration and Nationality Act of 1965, which enabled my parents to immigrate to the U.S., were there not first the Civil Rights Act of 1964. It is hard to imagine that legislation without SNCC, and there would not have been a Student Nonviolent Coordinating Committee without the leadership of powerful Black Christian women.
READ THIS STORY AT RELIGIONNEWS.COM.
Article originally published by Religion News Service. Used with permission.
Photo courtesy: ©RNS/AP Photo File
---
Eboo Patel is founder and president of Interfaith Youth Core and author of "Out of Many Faiths: Religious Diversity and the American Promise." The views expressed in this commentary do not necessarily reflect those of Religion News Service or Christian Headlines.