Amanda Casanova
| ChristianHeadlines.com Contributor
| Monday, September 27, 2021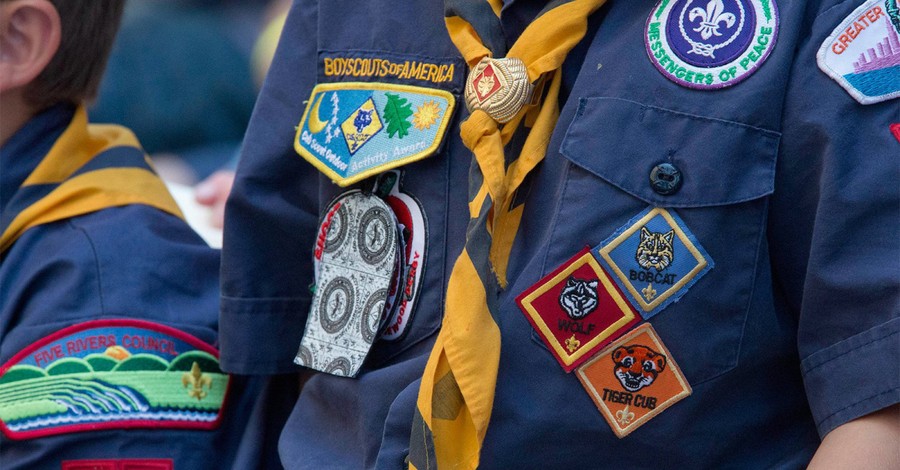 Religious groups and churches that helped Boy Scouts of America groups over the years may not be protected by BSA in its most recent deal.
After declining numbers and declaring bankruptcy stemming from lawsuits by men who alleged they had been molested by Scout leaders as children, BSA proposed an $850 million deal this summer to settle the lawsuits, CBN News reports.
The settlement would protect the roughly 40,000 organizations that have charters with the BSA and sponsor local BSA units. Some of those organizations include churches, which may not have protection from further lawsuits despite the settlement.
The United Methodist Church said in a statement that up to 5,000 of its U.S. congregations could be impacted by lawsuits and has advised churches to cancel or to alter their agreements with BSA.
According to the statement, the UMC said churches were "disappointed and very concerned" that they were not included in the settlement.
Everett Cygal, a lawyer for Catholic churches potentially affected by the deal, said churches could be liable "solely as a result of misconduct by Boy Scout troop leaders who frequently had no connection to the parish."
"Scouting can only be delivered with the help of their chartered organizations," Cygal told The Associated Press. "It's shortsighted not to be protecting the people they absolutely need to ensure that scouting is viable in the future."
Like the UMC, other churches, such as those in the Southern Baptist Convention, the Evangelical Lutheran Church in America, and the Presbyterian Church, are encouraging their congregations to seek legal counseling for potential concerns.
In a statement, the Boy Scouts said its association with chartered organizations and churches "has been critical to delivering the Scouting program to millions of youth in our country for generations."
Also in discussion is how liable churches are for the BSA activities. Many say the churches only provided a meeting place, but others have said churches may have had some part in the hiring process for Scout leaders.
"It's just not okay to pass the buck on this," said Christopher Hurley, a lawyer representing some of the men who filed claims. "Everybody's got to suck it up and make a fair contribution to get justice for these guys."
Photo courtesy: ©RNS/AP Photo/Mary Altaffer
---
Amanda Casanova is a writer living in Dallas, Texas. She has covered news for ChristianHeadlines.com since 2014. She has also contributed to The Houston Chronicle, U.S. News and World Report and IBelieve.com. She blogs at The Migraine Runner.
---
---