Amanda Casanova
| ChristianHeadlines.com Contributor
| Thursday, January 6, 2022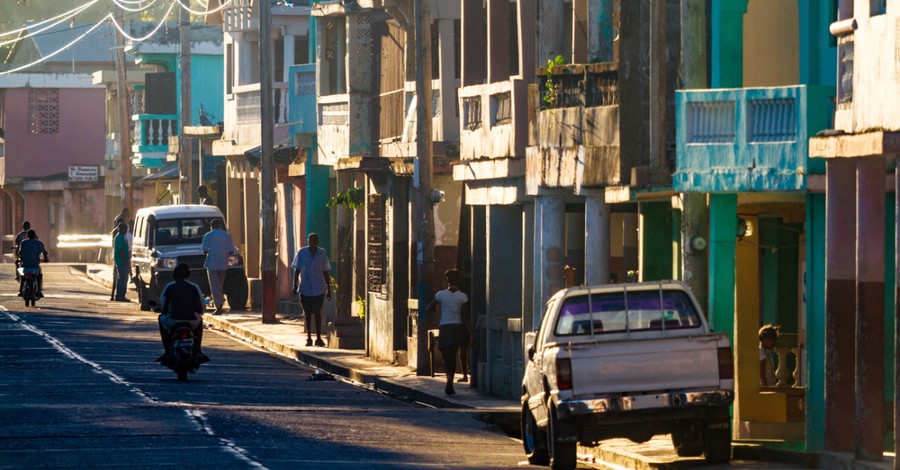 A family member of several of the formerly kidnapped Christian Aid Ministries missionaries in Haiti said a ransom had been paid, but their kidnappers still refused to free the missionaries before they managed to escape.
"There had been a ransom agreement reached with the hostage-takers, and to my understanding, that ransom was actually delivered the Sunday night that my wife and son and the other lady were released," said missionary Ray Noecker, The Christian Post reports.
In December, the 12 Christian missionaries still being held hostage managed to escape from the 400 Mawozo gang in Haiti under the cover of night. The group reportedly escaped while the gang members were trying to charge their cell phones. In total, 17 missionaries had been abducted.
In early December, three missionaries had been released, and in November, the gang released two other missionaries due to "medical issues."
Noecker said a ransom payment was made in October, but a source told the Miami Herald that he didn't believe a ransom was paid. Wilson Joseph, the 400 Mawozo gang leader, had threatened to kill all the missionaries if a $1 million ransom per missionary was not paid.
According to reports, the kidnapped missionaries had prayed and carefully planned their escape.
Noecker said the guards who watched the abducted missionaries at night typically used an extension cord to charge their phones, but heavy rains one night forced the guards to charge their phones on another side of the building from where they were located.
"With God's help, protection, and leading, they quickly made their way through the night," said CAM spokesman Weston Showalter. "They walked for possibly as much as 10 miles, traveling through woods and thickets, working through thorns and briars.
"One of the hostages said, 'Two hours were through fierce brambles. We were in gang territory the whole hike.'
"The moon provided light for their path," Showalter added. "During times they weren't sure which way to go, they stopped and prayed, asking God to show them."
Related:
Top News Articles of 2021 Christians Should Know About
Missionaries Made Daring Nighttime Escape from Haitian Gang: God 'Prepared a Path'
Haitian Gang Demands $17 Million for Kidnapped American, Canadian Missionaries
Catholic Priest Once Abducted by Haitian Gang Calls for Prayers for 17 Kidnapped Missionaries
2 of the 17 Missionaries Kidnapped in Haiti Are Released and 'in Good Spirits'
3 More Kidnapped Missionaries Are Released in Haiti
Photo courtesy: ©Getty Images/John Seaton Callahan
---
Amanda Casanova is a writer living in Dallas, Texas. She has covered news for ChristianHeadlines.com since 2014. She has also contributed to The Houston Chronicle, U.S. News and World Report and IBelieve.com. She blogs at The Migraine Runner.
---
---