Kayla Koslosky
| ChristianHeadlines.com Editor
| Updated: Feb 04, 2019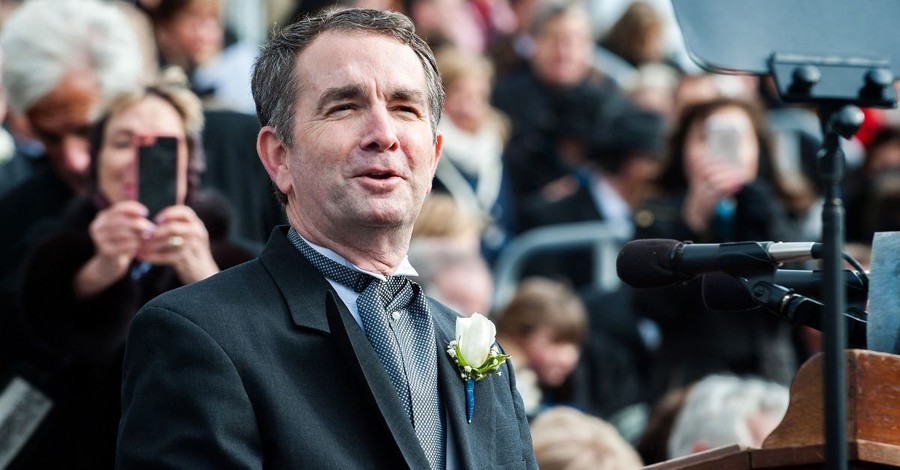 Virginia's Governor was back in the headlines late last week after he refused to resign following the discovery of a photo on his medical school yearbook page that featured one person in a Ku Klux Klan robe standing next to a man in blackface.
According to the Virginia Pilot, after they released the photo on Friday, many people – including former Governor Terry McAuliffe whom Northam worked under as lieutenant governor from 2014 to 2018 – called for the 59-year-old to resign. 
Northam appeared to confirm that he was in the photo on his yearbook page when he issued a statement on Twitter apologizing for his "clearly racist and offensive" decision.
Northam said, "I am deeply sorry for the decision I made to appear as I did in this photo and for the hurt that decision caused then and now."
"This behavior is not in keeping with who I am today and the values I have fought for throughout my career in the military, in medicine and in public service," he continued.
"But I want to be clear, I understand how this decision shakes Virginians' faith in that commitment. I recognize that it will take time and serious effort to heal the damage this conduct has caused. I am ready to do that important work. The first step is to offer my sincerest apology and to state my absolute commitment to living up to the expectations Virginians set for me when they elected me to be their governor," he added.
Later, however, Northam denied that he was in the photo. According to CNN, in a later statement, Northam said, "I believe now and then that I am not either of the people in this photo. This was not me in that picture. That was not Ralph Northam."
He also noted that he had no intention of resigning despite calls from both Democrats and Republicans. Northam said, "I intend to continue doing the business of Virginia."
"I could spare myself from the difficult path that lies ahead. I could avoid an honest conversation about harmful actions from my past," he said. "I cannot in good conscience chose the path that would be easier for me in an effort to duck my responsibility to reconcile."
CNN reports that following this news conference both Mark Warner (D) and Tim Kaine (D) – Virginia's senators – still called for Northam to resign.
Other prominent Democrats who are calling for his resignation include Senator and Presidential candidate Kamala Harris, Representative Ted Lieu, Virginia Representative Abigail Spanberger, and Representative Rohit Khanna. Prominent organizations and groups calling for his resignation include the NAACP, Planned Parenthood and the House Democratic Caucus among others, WTVR reports.
So far, Northam has maintained that he will not step down, but according to ABC7 News, the Governor called an "urgent" top-level meeting Sunday night. 
Photo courtesy: Craig, original photo cropped to 1200x627
---
---