Kayla Koslosky
| ChristianHeadlines.com Editor
| Friday, February 22, 2019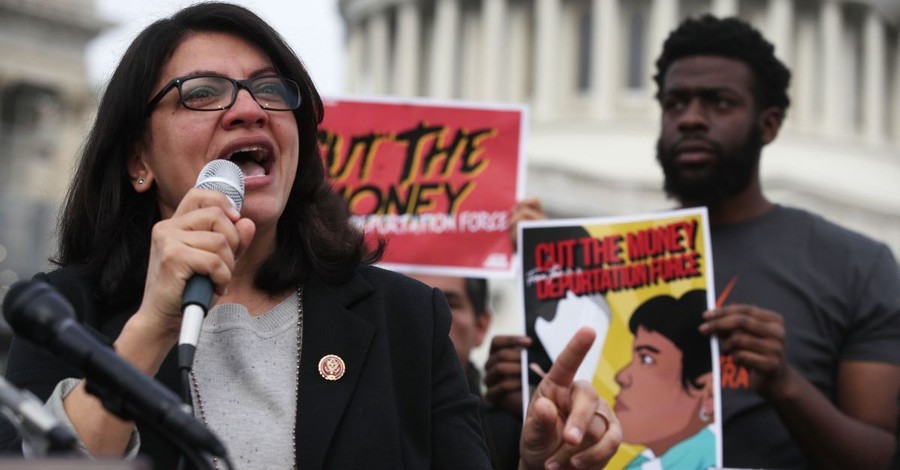 Anti-Israel Congresswoman Representative Rashida Tlaib has been an outspoken supporter for boycotting Israeli products and goods, but a new video revealed that she and several other supporters of the boycott, divestment, and sanctions (BDS) movement toward Israel, have been using an Israeli product anyways.
According to the Jerusalem Post, British-based organization Israel Advocacy Movement unmasked Tlaib's (D-MI) support of an Israeli company – Wix.com – after looking at the source code for her campaign website. The code sites "Wix.com Website Builder" as its generator.
In a video detailing the discovery, Joseph Cohen draws attention to that fact that while Tlaib is encouraging Americans to boycott Israel, she is paying for a website hosted and generated by an Israeli company.
Cohen quipped, "That's right, the Palestinian Queen of BDS has a website that was built and bought from Israel."
Wix.com was founded in 2006 by Avishai Abrahami, Giora Kaplan, and Nadav Abrahami and is an "Israeli cloud-based web development platform." According to CBN News, the website generator has helped over 100 million people create websites in 190 countries.
Cohen notes in the video that Tlaib is not the only pro-BDS person using Wix. The Israeli advocate lists dozens of people and organizations who openly protest Israel and who are simultaneously utilizing the Israeli technology.
Cohen names Ahmed Masoud, Said Durrah, George Abraham, Boycott Divest and Sanction Israel, Team Palestina, and many more. 
President of the Democratic Majority for Israel Mark Mellman said of this discovery in a statement, "We congratulate Congresswoman Tlaib for her decision to use the best products she can find instead of discriminating against Israel in [a] way that increases hostility, thereby making peace between Israelis and Palestinians more difficult to achieve."
He continued, "We need to foster economic cooperation between Israelis and Palestinians instead of encouraging boycotts. We hope Congresswoman Tlaib's use of Israeli products indicates she has changed her mind on boycotting Israel."
According to CBN News, a spokesperson for Tlaib made a statement saying her use of the Israeli platform is a "non-story."
Photo courtesy: Getty Images/Alex Wong
Video courtesy: Israel Advocacy Movement
---
---