Amanda Casanova
| ChristianHeadlines.com Contributor
| Thursday, August 13, 2020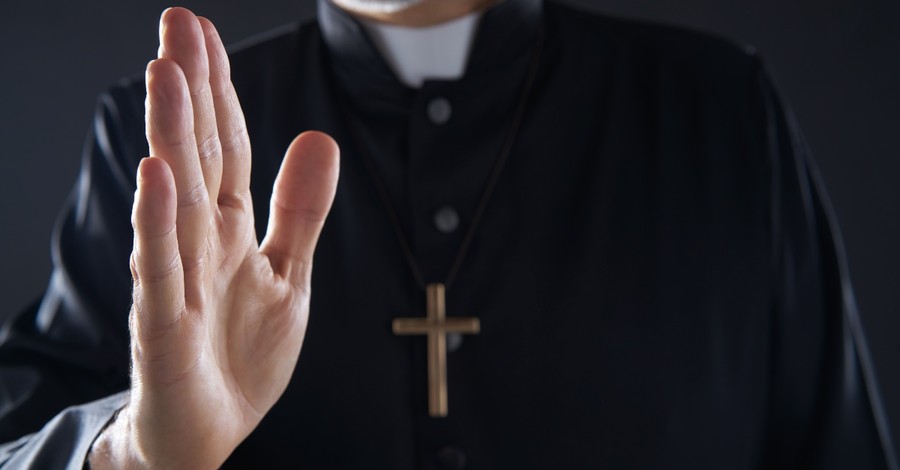 A New Jersey mom says she wants an apology after a Catholic church priest "kicked" her autistic son out of a private baptism ceremony.
Julia Vicidomini said Rev. Luke Duc Tran, the priest at Christ the King Church in Hillside, told her 7-year-old son to leave the church.
Her son, Nicky, has autism and is nonverbal. His sister, Sophia, was being baptized.
Vicidomini said Nicky is comforted when he brings toys with him to public places, but while playing in a candle room adjacent to the baptism, Nicky dropped and toy and it made a noise.
"Out," the priest says in a now-deleted video Vicidomini posted on Facebook. "This church is not for play."
Nicky's mother-in-law then left the mass with him.
Vicidomini said the baptism was a private celebration for just a few family members, but she still felt the priest was "disrespectful."
"Yes, he was playing with a toy where he should not have been, however, the way the priest kicked him out of the church was completely rude and disrespectful," Vicidomini wrote in a caption accompanying the video.
"I was told it would, in fact, be a private celebration for just our family, no one else," Vicidomini said. "With this information, I felt more comfortable taking Nicky as he doesn't do well with a full Mass and large group settings."
She said she has spoken with the priest, but the family will still be leaving the church.
"My husband told him that he thought a priest, of all people, would be more sympathetic to a child with special needs, that he was completely unprofessional and ruined our celebration. He told him our family deserved an apology," Vicidomini wrote. "The priest came outside to speak to our family but instead of apologizing he began to try to justify the reason he kicked our child out, again saying he was distracting him."
However, the Archdiocese of Newark, has released an apology.
"On behalf of the parish and the Archdiocese of Newark, we offer our heartfelt apologies for the abrupt behavior demonstrated by one of our pastors on Saturday during a private family ceremony," read the statement obtained by WABC. "The pastor was unaware that the sibling playing in a nearby candle room during the ceremony has autism."
"The pastor did not understand the child's behavior, he felt unprepared to respond appropriately, and his reaction to the situation was not pastoral. He acknowledges and is regretful for the mistake," the statement concluded.
Photo courtesy: ©Getty Images/LUNAMARINA
---
Amanda Casanova is a writer living in Dallas, Texas. She has covered news for ChristianHeadlines.com since 2014. She has also contributed to The Houston Chronicle, U.S. News and World Report and IBelieve.com. She blogs at The Migraine Runner.
---
---