Amanda Casanova
| ChristianHeadlines.com Contributor
| Wednesday, January 29, 2020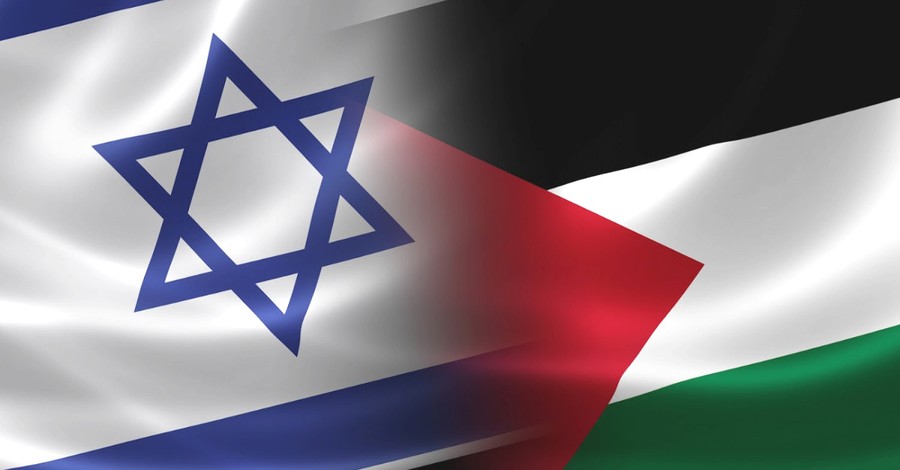 ---
President Donald Trump released his Middle East peace plan this week.
According to the BBC, Trump's plan calls for an independent Palestinian state and declares Israel as sovereign over West Bank settlements.
The plan would also keep Jerusalem as Israel's capital.
Trump said during his presentation of the proposal this week at the White House that this "could be the last opportunity" for Palestinians.
However, Palestinian President Mahmoud Abbas called the plan a "conspiracy."
"I say to Trump and Netanyahu: Jerusalem is not for sale, all our rights are not for sale and are not for bargain," he said in a televised address this week. "And your deal, the conspiracy, will not pass."
Benjamin Netanyahu, Israel's prime minister, also attended Trump's proposal presentation this week.
Trump said the plan will create a "far better life" for Palestinians.
"Today, Israel takes a big step towards peace," Trump told officials and reporters at the White House.
"My vision presents a win-win opportunity for both sides, a realistic two-state solution that resolves the risk of Palestinian statehood to Israel's security," he said.
Under the plan, Israel would be sovereign over the previously disputed territory with Jerusalem maintaining its status as Israel's capital. Palestinian territory would be doubled and a Palestinian capital would also be placed in eastern Jerusalem. The plan additionally promises not to uprooted any Palestinians or Israelis from their homes and proposes that Israel work with the king of Jordan to keep Jordan as the governing body over the Temple Mount. Finally, under the plan, territory allocated to Palestine would remain undeveloped for four years but Palestine would have an opportunity to become its own independent state one day.
Both Netanyahu and Trump are facing controversy. The U.S. Senate is considering impeachment for Trump, although political experts say it's unlikely. Netanyahu, meanwhile, had asked for immunity for charges of corruption. He has since rescinded his request.
Photo courtesy: ©Getty Images/Ronniechua
---
Amanda Casanova is a writer living in Dallas, Texas. She has covered news for ChristianHeadlines.com since 2014. She has also contributed to The Houston Chronicle, U.S. News and World Report and IBelieve.com. She blogs at The Migraine Runner.

Amanda Casanova is a writer living in Texas with her husband. Previously, she worked for the Galveston County Daily News, the Houston Chronicle, the Abilene Reporter-News and the Lufkin Daily News. Currently, she is a team member for HeartSupport, a nonprofit community for young adults. Her website is at http://tx.ag/casanova and you can find her on Twitter @acasanova10.