Kayla Koslosky
| ChristianHeadlines.com Editor
| Wednesday, November 28, 2018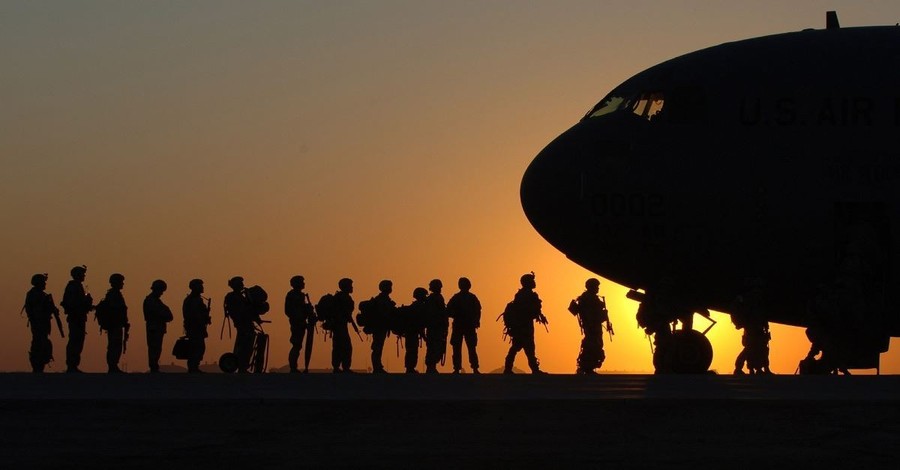 In an interview published by the Washington Post on Wednesday, President Trump questioned whether U.S. troops should stay in the Middle East.
In a wide-ranging interview with the Washington Post, Trump questioned the need for U.S. troops in the Middle East, noting that oil prices in the U.S. have drastically decreased.
He said, "Now, are we going to stay in that part of the world? One reason to is Israel."
He continued, "Oil is becoming less and less of a reason because we're producing more oil now than we've ever produced. So, you know, all of a sudden it gets to a point where you don't have to stay there."
This comes following the news that three U.S. soldiers were killed by a roadside bomb in Afghanistan. 
According to the New York Times, three U.S. soldiers were killed on Tuesday by a Taliban bombing. Three more soldiers and an American contractor were also wounded in the attack. 
The New York Times reports that a roadside bomb was detonated near Ghazni City where Special Forces units were sent only three months ago to stop the Taliban from overtaking the area.
American combat operations were officially ended in Afghanistan in 2014, but since the Pentagon's declaration, the Taliban have expanded in the area leading Americans to re-enter the sphere.
One person who saw the bombing noted that the explosion occurred right as an American convoy was passing through on the highway. The witness said, "The convoy set off a roadside mine, and there was smoke all over the place."
The local witness named Haji Abdulamin continued saying, "The road was blocked, and a few minutes later helicopters landed and took the dead."
The loss of these soldiers makes 2018 the deadliest year in Afghanistan for America since 2015. The total loss of life of U.S. troops in Afghanistan since 2015 is 42. 
Photo courtesy: Pixabay/Skeeze
---
---