Amanda Casanova
| ChristianHeadlines.com Contributor
| Tuesday, June 25, 2019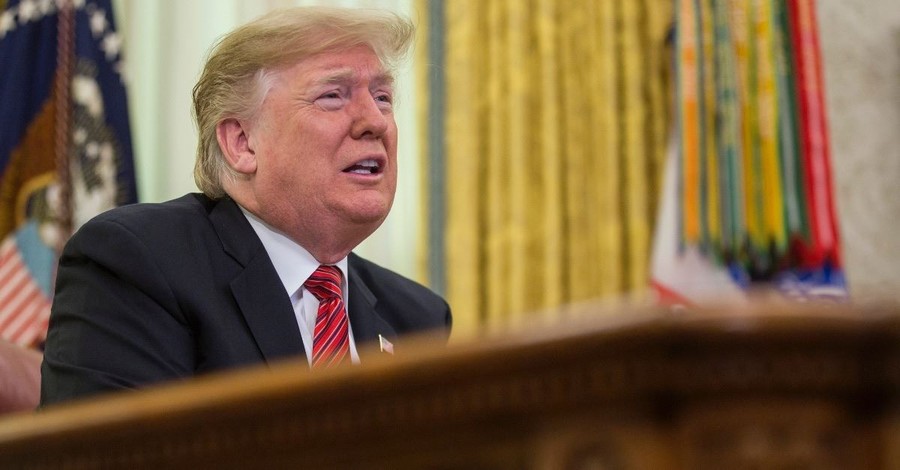 President Donald Trump has denied allegations that he sexually assaulted E. Jean Carroll in the 1990s.
Carroll, a former Saturday Night Live writer, is the 16thwoman to publicly accuse Trump of sexual misconduct, but Trump says he never met Carroll.
"She is trying to sell a new book," Trump said. "That should indicate her motivation. It should be sold in the fiction section. No pictures? No surveillance? No video? No reports? No sales attendants around?? I would like to thank Bergdorf Goodman for confirming they have no video of any such incident because it never happened."
Carroll says in an excerpt of her new book that Trump assaulted her in a Bergdorf Goodman dressing room in Manhattan in the fall of 1995 or the spring of 1996.
At the time, Trump was married to Marla Maples.
Carroll, now 75, says that Trump told her that he was buying a gift for a "girl."
"When we walked into the lingerie department, there was nobody there, which is strange. It was in the evening. On the counter were three really fancy boxes and a see-through bodysuit. He walked right to the bodysuit, snatched it up and said, 'Go put this on.' That struck me as funny because here I am at 52, I am not going to be [putting on]," she said in an interview with CNN. 
She says when they walked to the dressing room, Trump pushed her against a wall, pulled down her tights and began forcing himself on her.
"The minute he closed that door, I was banged up against the wall," she explained. "Hit my head really hard. Boom.
"It was over very quickly," she said. "It was against my will, 100 percent.
"With all of the 16 women that have come forward, it is the same. He denies it. He turns it around. He attacks. He threatens," Carroll added later in the interview. "Then everybody forgets it and the next woman comes along. I am sick of it. Think how many women have come forward. Nothing happens. The only thing we can do is sit with you and tell our story so that we empower other women to come forward and tell their stories because we have to change this culture of sexual violence," she urged.
Photo courtesy: Getty Images
---
---