Kayla Koslosky
| ChristianHeadlines.com Editor
| Wednesday, January 2, 2019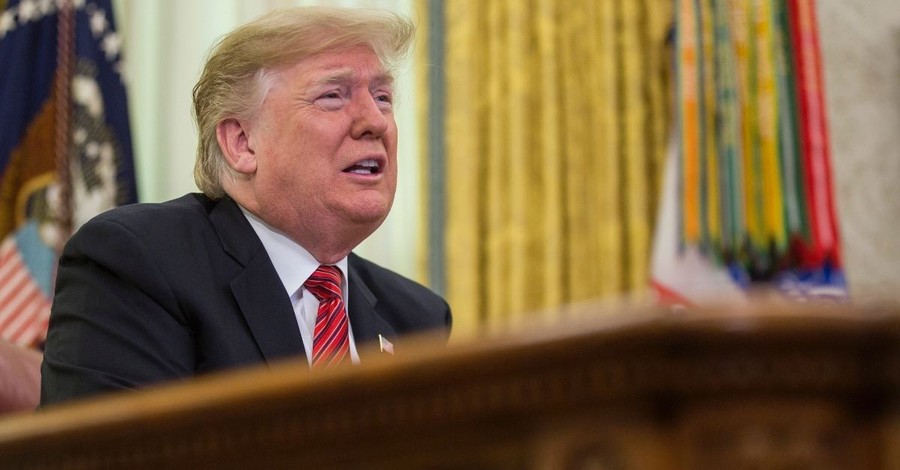 President Trump announced on Monday that he is ready to meet with House Democrats to find a solution that will end the government shutdown. 
In a phone interview with Fox News, President Trump said he was ready to sit down with House Democrat Nancy Pelosi and Senate Democrat Chuck Schumer to finally bring the government shutdown to an end. He said, "I'm in Washington, I'm ready, willing, and able." 
The President continued, "A lot of people are looking to get their paycheck, and so I'm ready to go anytime they want." 
The President noted that he will likely sit down with members of the Democratic party as soon as they get back to Washington D.C. following the holidays.
According to CBN News, the government partially shutdown on December 22 after lawmakers failed to come to an agreement on border wall funding. 
While the President is ready to work with Democrats to reach a solution, in the interview with Fox News, he noted that he is willing to continue the shut down if the $5 billion he is requesting for the border wall is not met. He said, "We have no choice, we have to have border security and a wall is part of border security." 
CBN News reports that the new Congress will meet on Thursday and House Democrats are expected to pass two bills passed to end the partial shutdown.
Photo courtesy: Getty Images
---
---