Kayla Koslosky
| ChristianHeadlines.com Editor
| Tuesday, August 20, 2019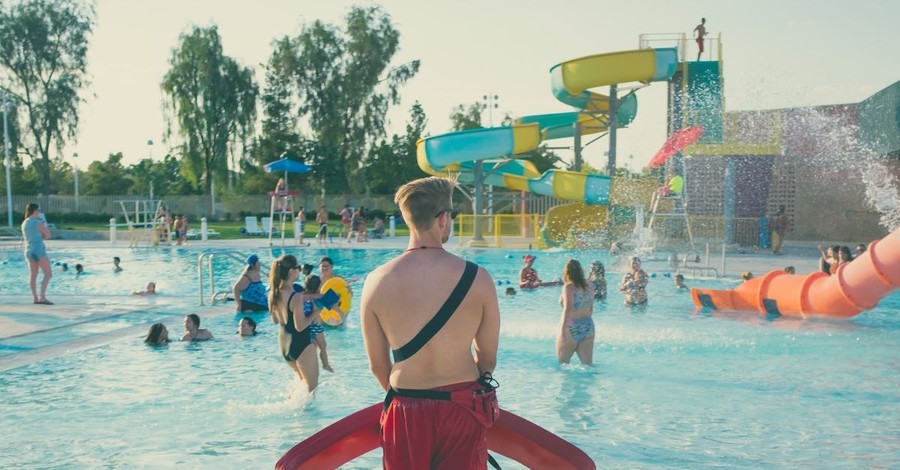 A 16-year-old lifeguard is praising God after he was able to rescue a two-year-old who nearly drowned.
According to CBS 6 News, 16-year-old Michael Wood was lifeguarding at the Westwood Club swimming pool in Henrico, Virginia when he was alerted to a drowning two-year-old.
Wood told ABC 8 News that he initially believed that the boy was playing a game. He said, "I thought he was actually playing and holding his breath underwater." 
But according to CBS 6, once Wood saw the child brush up against another swimmer without any reaction, he knew "something was wrong."
"I knew what I had to do," the teenager said before recalling that he immediately jumped into action.
"I jumped in, grabbed the kid out, and, sure enough, he was completely passed out and he was not breathing," Wood told ABC 8. 
Wood described the two-year-old as being "pale blue-grey" in color when he pulled him out of the water. The teen administered CPR on the toddler and after four rescue breaths, the color began to return to the child's face. "His cheeks turned bright red, and color returned to his face," Wood told CBS 6. "It was scary, but I said, 'praise God.' He started crying and I just started crying too," he added.
"This whole thing could have gone south but quick actions from everyone made this kid be able to take another breath and walk on this earth again," Wood told ABC 8.
Wood also recalled that the boy's father ran over to him following the rescue and hugged and thanked him for saving his son.
ABC 8 reports that Henrico County police are investigating the incident but do not suspect foul play or negligence. The boy was doing well when police arrived but was taken to the hospital as a precaution.
According to CBS 6, this is the second time Wood has had to rescue a child while lifeguarding. Reportedly, last year, Wood pulled an eight-year-old child out of the deep end of a pool. 
Photo courtesy: Neon Brand/Unsplash
Video courtesy: CBS 6 News
---
---