Kayla Koslosky
| ChristianHeadlines.com Editor
| Tuesday, November 13, 2018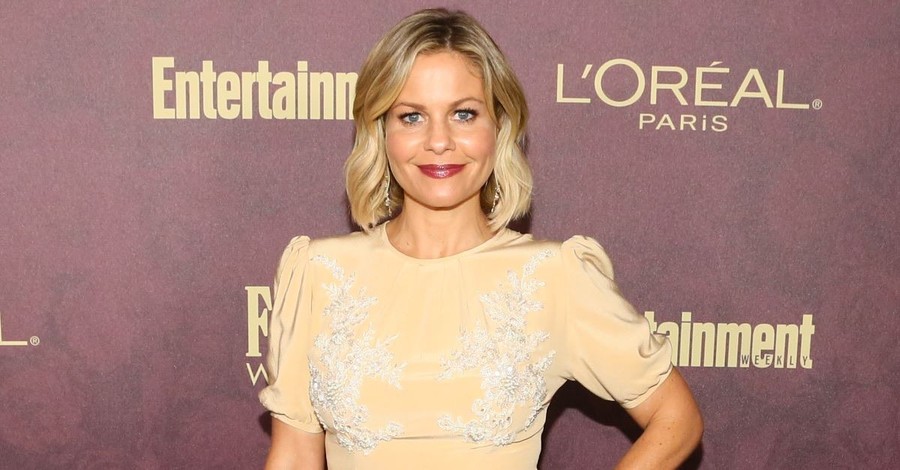 Christian and Actress Candace Cameron Bure shared a heartbreaking photo to Instagram on Sunday and asked her followers to pray for California amid raging wildfires.
Last week, six wildfires broke out across California killing at least 42 people, leaving over 200 missing and displacing some 250,000.
Bure, who lives in California, posted a photo to her Instagram that showed people fleeing from a massive cloud of smoke caused by the wildfires. Bure captioned the photo writing, "It's no joke. Praying, praying, praying. Please pray with us. We need your prayers."
The Fuller House actress also posted a video to her Instagram of her reading from the book of Psalm. She captioned it, "I needed this word today. Maybe you do to? -Psalm 139:1-12."
According to CBN News, Bure told Faithwire that prayer is enough and that she feels for people who believe it is not. 
She said, "It bothers me and I feel sad for the people who write it, because the first thing I think is, 'Well, they've never experienced the power of prayer. They just don't know.'"
Bure continued, "Prayer, for me, is always where you start. That's the start of your solution. Then, yes, you take action."
She added, "If you don't start with prayer there's no power behind it because God's the power," she said. "God can do anything, change anything — change hearts. It's the heart of all of us that need to be changed and that's where God needs to get in."
As of now, The New York Times reports that the Camp Fire, the largest of the six fires ravaging Northern California, is only about 30 percent contained.
Photo courtesy: Getty Images/Gabriel Olsen/Stringer
---
---