Amanda Casanova
| ChristianHeadlines.com Contributor
| Thursday, August 22, 2019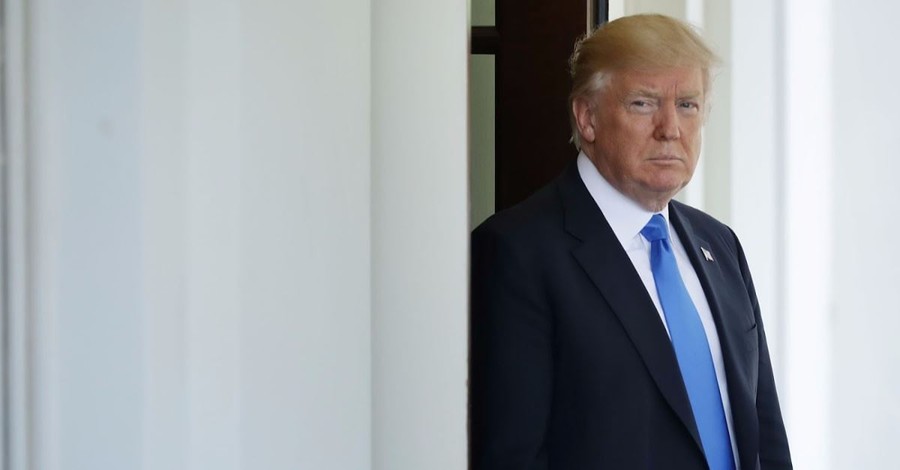 Francis Myles, pastor of the Lovefest Church in Arizona, says he had a vision that the "demonic world" has a strategy to make President Donald Trump a "scapegoat for every bloodshed that happens in America until 2020."
According to the Christian Post, Myles told "The Jim Bakker Show" that God told him that the "demonic world" has made a sacrifice to stop Trump from winning the 2020 Presidential Election.
"I had a vision that shook me, pastor Jim, to the core of my being," Myles said. "I had this vision before the mass shootings, it was about maybe seven days ago. I was in prayer in my house and spending time with the Lord when all of a sudden, I had a clear cut, open vision."
He said in his vision he saw a bloody, innocent goat, and God told him that the vision was about the "battle for 2020."
"The Lord said to me, this strategy that the enemy is about to use against Trump to stop him from having another four years is a double-edged strategy. This time it's coming from the underworld and the political establishment," he said.
"A sacrifice has been made in the demonic world and the new strategy is going to be to make Donald Trump bloody, the bloodiest president in American history," he added. "They are going to make him the scapegoat for every bloodshed that happens in America until 2020."
Myles said the goat represents Trump.
"The goat is bloody, but it's not his blood," Myles said. "It has been put on him by those who want to make the goat look guilty for things the goat did not do. The innocence you see in the eyes is the innocence of this man. His desire is to serve his country. He is a patriot at the very [core] of his being. He loves America," the pastor continued.
Myles asked supporters of Trump to pray for the president. He also added that God told him Trump would win reelection with "divine restraining orders."
Photo courtesy: Getty Images/Chip Somodevilla/Staff
Video courtesy: Leonardo Blair
---
---