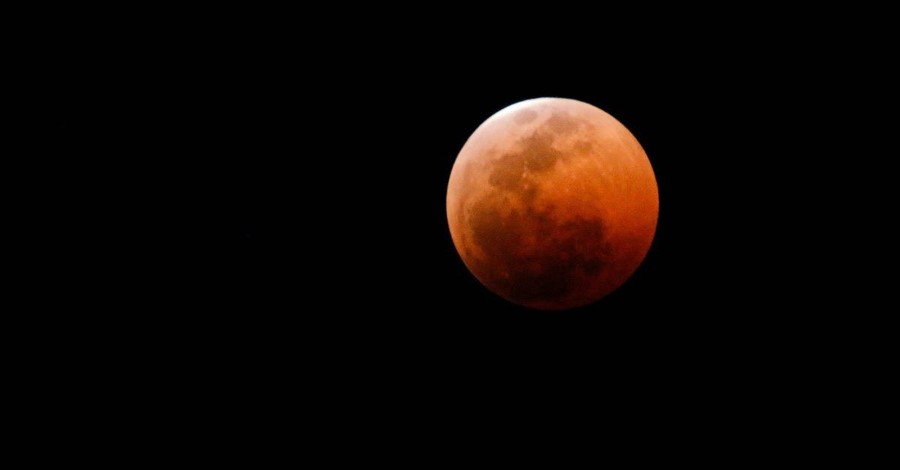 In a YouTube video last month, Australian pastor Stephen Cioccolanti claims the connection between the presidency of Donald Trump and periodic lunar eclipses known as "blood moons." 
A blood moon most commonly refers to the instance when the Earth's moon is in a total lunar eclipse. Cioccolanti has studied these occurrences, and discussed their significance over his channel, and in an episode of The Strange Report on the Charisma Podcast Network. 
Cioccolanti claims the timing of the blood moons and Trump's life and presidency are significant. As he pointed out in his YouTube video, President Trump was born during a blood moon in 1946, and the last blood moon on Jan. 20-21 this year came at the mid-way point of Trump's first term in office. Further prophetic significance could also be derived from the "Super Blue Blood Moon" which occurred the day after Trump's first State of the Union Address, wrote CBN News. 
Cioccolanti explained that God will use signs such as these when he wants to confirm something, siting the star of Bethlehem as a widely-accepted example. 
The Thai pastor was born to a family of Buddhists, Catholics, Methodists and Muslims, and is now a Christian author, teacher and pastor of Discover Church in Melbourne Australia. Cioccolanti has been a strong supporter of President Trump, religious rights, and free speech, according to his personal bio on his church's website. 
"His YouTube channel exploded when he described how many signs of the end times warned of natural and man-made crises, which have been confirmed since the Arab Spring 2010, Tojoku Earthquake 2011, rise of ISIS 2014, destruction of Syria 2015, Hurricane Harvey 2017, and the relocation of the US embassy to Israel's capital of Jerusalem 2018," his website claims.  
Cioccolanti drew significance from the "symmetry" of the lunar events, saying "we had 10 symmetric Blood Moons beginning in 2010 all the way to 2019. The ones that people know most about are the four called the Tetrad, Greek for 'four' is 'tetrad.' That happened from 2014 to 2015. That was clearly when Trump was getting ready to run for president." 
John Hagee of San Antonio, Texas, and Mark Blitz of Seattle, Washington are among other pastors who speak on the prophetic significance of blood moons and how they point to the end times, how they correlate with events on the Hebrew calendar, and particularly in reference to Revelation 6:12 and Acts 2:20, which cites the book of Joel saying the moon will turn to blood "before the coming of the great and glorious day of the Lord." 
Photo courtesy: Glen Carrie/Unsplash
Video courtesy: Steve Cioccolanti & Discover Ministries
---
---