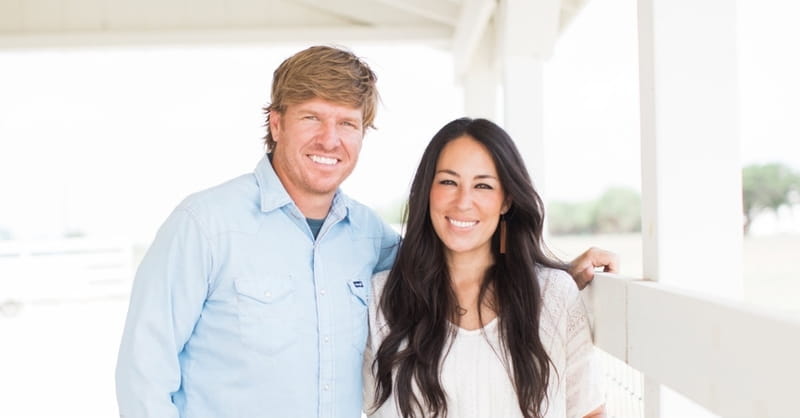 ---
Chip and Joanna Gaines, the stars of the popular HGTV show "Fixer Upper," recently came under attack for attending a church that is allegedly anti-gay. Now, the pastor of their church has responded to the accusations.
The controversy surrounding the Gainses was initially started by a Buzzfeed article by writer Kate Aurthur. In her article, Aurthur writes, "Fixer Upper has fans of all stripes: Christians, feminists and LGBT viewers have all found something to love in the Gaineses," she wrote. "So in the absence of a response from them or their representatives, it's worth looking at the severe, unmoving position Seibert and Antioch take on same-sex marriage."
The Gainses have not stated their personal positions on same-sex marriage. They have been attending Antioch Community Church for 15 years and are reportedly good friends with the church's pastor, Jimmy Seibert.
Seibert recently responded to the controversy and clarified the church's position.
Is Antioch Community Church--and the Gainses--anti-gay?
"Absolutely not," Seibert told writer Todd Starnes in an interview. "We are not only not anti-gay, but we are pro-helping people in their journey to find out who God is and who He has made them to be." 
As far as the church's position on same-sex marriage, Seibert says they are simply following Scripture, as are many other evangelical and Christian churches regarding this issue.
"One man, one woman for life. That's how God created us. That's what he has for us," said Seibert.
Seibert also vouched for the character of the Gaineses:
"They are tremendous people with tremendous values and I've known them for many, many years."
Seibert added that, as Christians, we will face these kinds of attacks, but we can be confident in God and His Word.
"Do we believe that God and his word is right and enough? As a believer, I need to do what's right and trust God with what's wrong," he said. "So when I have a biblical conviction about my lifestyle choices or how I should run my business or how I should run my home, we should be free to do that — to lovingly express our views to the world around us."
Photo courtesy: magnoliamarket.com
Publication date: December 2, 2016
Veronica Neffinger wrote her first poem at age seven and went on to study English in college, focusing on 18th century literature. When she is not listening to baseball games, enjoying the outdoors, or reading, she can be found mostly in Richmond, VA writing primarily about nature, nostalgia, faith, family, and Jane Austen.