Amanda Casanova
| ChristianHeadlines.com Contributor
| Thursday, March 3, 2022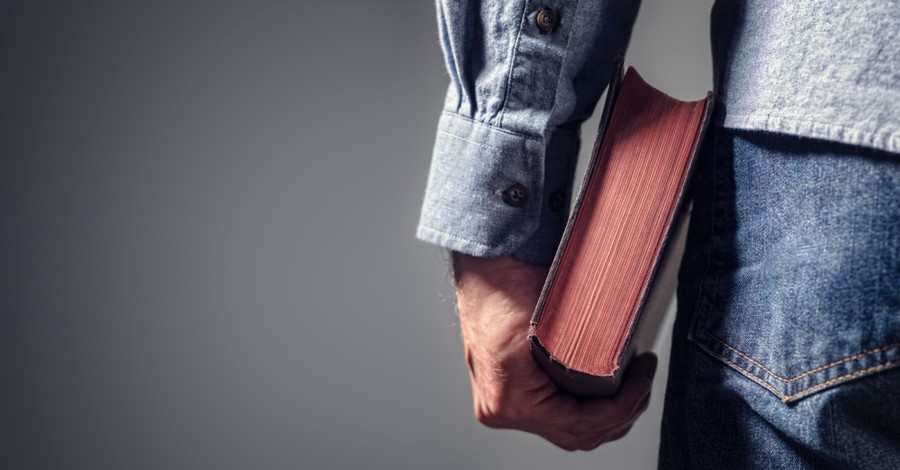 Pastor Jimmy Evans, the founder of Trinity Fellowship Church, a Texas-based multi-campus church, asserted during a guest sermon at Ed Young's Fellowship Church that those who know Jesus will "get raptured." He also argued that evolution is a "Satanic teaching."
"When we were dead in our trespasses, He loved us. Isn't that wonderful? Even when we were against Him, He was for us. And [the Bible] says: 'By grace, you have been saved through faith,'" he said. "It's a free gift. You can't earn salvation.
"We all have issues, and when Jesus comes, we'll all be imperfect," he added. "If you know Jesus, you're going to get raptured. If you know Jesus, you're going to Heaven," the 67-year-old pastor said.
According to The Christian Post, Evans was speaking about the End Times and also talked about evolution.
"Evolution – this hideous satanic teaching – teaches us and our children that we came from an accident, we came from nowhere, we're going nowhere, our lives are just meaningless [and] we're just animals," Evans said.
"There was the goo, and then the zoo and then me and you. … And we're teaching an entire generation those lies. I heard someone say one time, 'It's no surprise that children act like animals when they're taught that's all they are,'" Evans added.
"You were made in the image of God, and you are God's family. You came from God, He lives inside of you, and you're going to God," he added.
He said God loves us as imperfect humans.
"Let me give you an example here. Toddlers, … they're precious. They're incredible. But when you get right down to it, they're pretty disgusting little creatures."
"Their hands are sticky and greasy, and they put them on you, and you know they're ill-mannered and disobedient. And they jump up in your lap, and in spite of all of their issues, you just adore them. ... And the question is: how can you love someone like that?"
"The reason why parents can love their toddlers is because they're yours."
He said God loves us in spite of our flaws because we are also his.
"You are a divine product of a divine process. You're not an accident. You're not an afterthought. You are the creation of almighty God," he said. "God adores you more than any human parent has ever loved a child."
Photo courtesy: ©Getty Images/Brian A. Jackson
---
Amanda Casanova is a writer living in Dallas, Texas. She has covered news for ChristianHeadlines.com since 2014. She has also contributed to The Houston Chronicle, U.S. News and World Report and IBelieve.com. She blogs at The Migraine Runner.
---
---