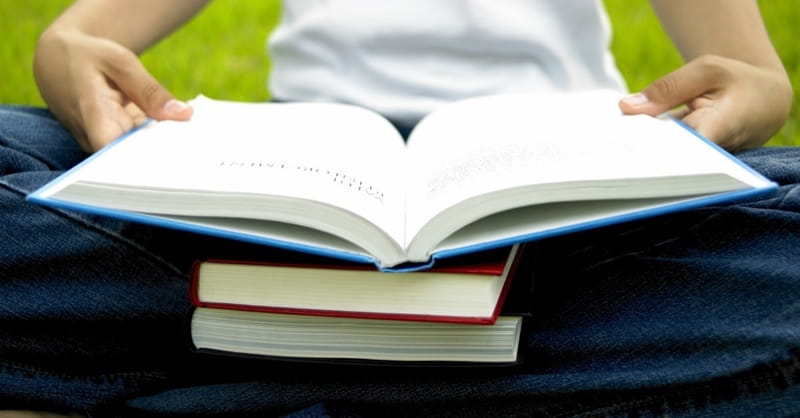 ---
A children's book fair was shut down after the bookshop sponsoring the event was told to remove a book that featured gay characters.
OnlineAthens.com reports that Avid Bookshop, which hosts the annual book fair, was told by administrators of Athens Academy, a private school in Oconee County, that the book The Best Man by Richard Peck had to be removed from the book fair.
Avid Bookshop was upset over the situation and posted about it on Facebook:
"After the book was removed, we were told that it had to be completely hidden from view and placed back in a box so no child could accidentally discover it," they posted. "Later, the director of the lower school requested that all of our books be reviewed by the administration for more 'objectionable' (which we interpreted as 'queer') content and all those books be removed as well."
After saying they gave the school administrators an opportunity to apologize, Avid Bookshop continued: "Our staff is uncomfortable working in an environment that condones this kind of censorship, and so we will not be hosting the final day of book fair at Athens Academy, as planned. ... Much of our staff identifies as queer or LGBTQIA+, and Avid Bookshop's mission has always been one of inclusivity, kindness, and understanding. We were kids once, too, and for some of us these books could have made a huge difference."
Athens Academy Head of School John Thorsen explained that the book was removed because several parents had "raised concerns over a book that contained situations they were not yet prepared to discuss with their young children, and a decision was made to remove the book to a more discreet location."
He added that this situation was "an anomaly that does not accurately reflect the values of inclusivity and diversity that we hold dear to our hearts. ... Athens Academy does not support censorship or discrimination in any form, and we regret any misinterpretation of these circumstances and our commitment to respecting the varying viewpoints of our community."
Photo courtesy: ©Thinkstockphotos.com
Publication date: March 14, 2018
Veronica Neffinger wrote her first poem at age seven and went on to study English in college, focusing on 18th century literature. When she is not listening to baseball games, enjoying the outdoors, or reading, she can be found mostly in Richmond, VA writing primarily about nature, nostalgia, faith, family, and Jane Austen.