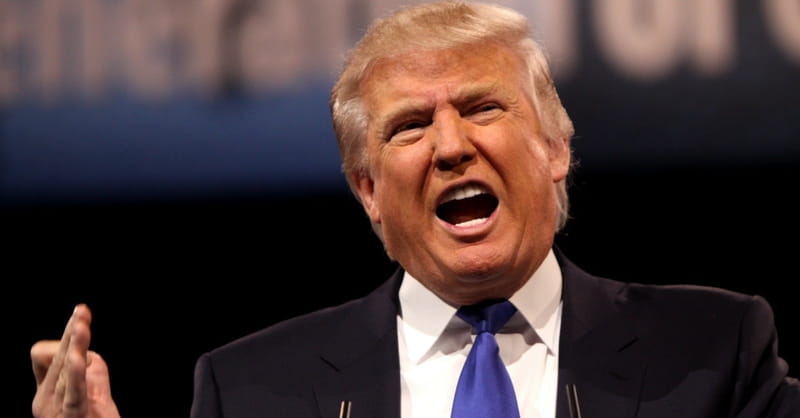 ---
Many evangelical leaders are choosing to stand by Donald Trump even after a video of Trump was released in which the presidential candidate talks about groping and kissing women.
James Dobson, founder of Focus on the Family and one of Trump's religious advisors, said the comments were "deplorable," but he chooses Trump over Hillary Clinton.
"I also find Hillary Clinton's support of partial birth abortion criminal and her opinion of evangelicals to be bigoted," he said. "There really is only one difference between the two. Mr. Trump promises to support religious liberty and the dignity of the unborn. Mrs. Clinton promises she will not."
Robert Jeffress, senior pastor of First Baptist Church in Dallas also said the comments were "lewd," but not enough "to make me vote for Hillary Clinton."
And Sam Rodriguez, the leader of the National Hispanic Christian Leadership Conference, said Trump's comments were "redeemable" if he apologized.
Still, other evangelical leaders have said they cannot support Trump after the release of the video.
Harvest Bible Chapel pastor James MacDonald, a member of Trump's evangelical advisory council, said in an email: "I cannot and will not offer help to a man who believes this kind of talk a minor error. No more defending Mr. Trump as simply foolish or loose lipped."
Ed Stetzer published MacDonald's email with permission.
According to ChristianToday.com, MacDonald has asked Trump to repent of the comments he made on the 2005 videotape.
According to Christianity Today, theologian Wayne Grudem also pulled his endorsement of Trump following the release of the video, despite having previously written an opinion piece which called supporting Trump "a morally good choice."
Publication date: October 11, 2016
---
Amanda Casanova is a writer living in Dallas, Texas. She has covered news for ChristianHeadlines.com since 2014. She has also contributed to The Houston Chronicle, U.S. News and World Report and IBelieve.com. She blogs at The Migraine Runner.