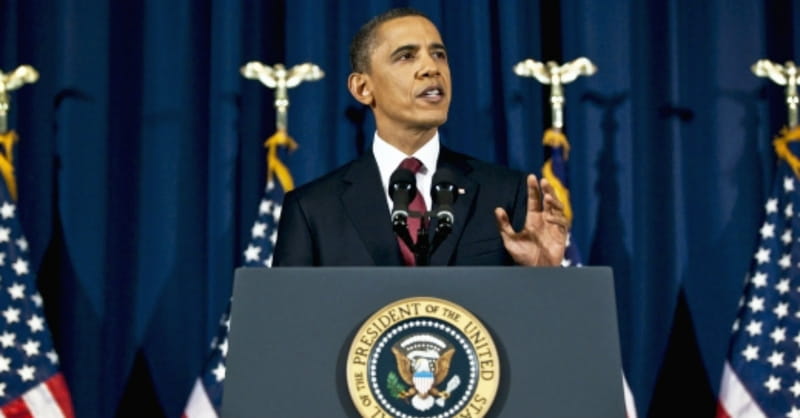 ---
'Muslim Americans are our friends and our neighbors are coworkers, our sports heroes. And yes, they are our men and women in uniform who are willing to die in defense of our country,' the president said, speaking from the Oval Office. 'We have to remember that.'
The president's address comes just a week after the San Bernardino mass murder in California where 28-year-old Syed Farook and his wife, Tashfeen, 29, killed 14 and injured 21. The couple was killed in a police standoff.
According to the Daily Mail, Obama said there was "no evidence" that the couple was directed to commit the shooting by a terrorist group. The FBI is investigating.
There have been some reports that Malik pledged allegiance to ISIS on Facebook at the time of the shooting.
On ISIS, Obama said Sunday night that the group is only a "tiny fraction" of the billions of Muslims worldwide.
'We cannot turn against one another by letting this fight be defined as a war between America and Islam. That too is what groups like ISIL want. ISIL does not speak for Islam.'
Obama said the U.S. is moving into a "new phase" in the fight against global terrorism. Air raids will continue and the U.S. is sharing some intelligence with other foreign powers. Obama also asked Congress to make sure that no one on the on-fly list is able to buy a gun.
'Our success won't depend on tough talk, or abandoning our values, or giving into fear. That's what groups like ISIL are hoping for. Instead, we will prevail by being strong and smart, resilient and relentless, and by drawing upon every aspect of American power.'
Publication date: December 7, 2015