Kayla Koslosky
| ChristianHeadlines.com Editor
| Updated: Aug 29, 2018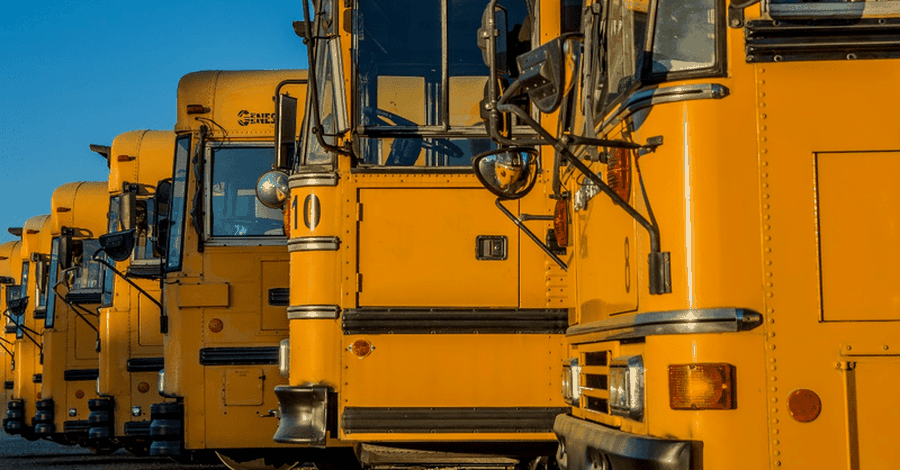 This Spring the Department of Education released a document outlining the results from the Civil Rights Data Collection survey (CRDC). In the document the Department of Education included the number of school shootings that happened in the U.S. during the 2015-2016 school year, reporting, "Nearly 240 schools (0.2 percent of all schools) reported at least 1 incident involving a school-related shooting."
In an effort to verify this data, National Public Radio (NPR) began to reach out to the schools that reportedly had one or more incidents involving a school shooting.
Over the course of three months NPR repeatedly reached out to the schools to ask them about what they reported and if the results of the survey were accurately representing them. Of the 240 shooting related incidents recorded in the document, NPR was only able to confirm eleven, finding that most of the shootings never happened.  
NPR was not able to contact every school despite repeated efforts, however, in 161 cases, they found that representatives from schools or school districts confirmed that nothing happened and if something regarding a firearm did happen, it was not within the government's definition of a shooting. A school shooting as defined by the government is, "any discharge of a weapon at a school-sponsored event." 
It is unclear how this error occurred. This was the first year the federal government surveyed school districts about shootings, and some are wondering if this was a coding mistake. NPR uses the example of the difference in one number in the California Education code which distinguishes the difference between a scissor related incident, 48915[c][2], and a gun related incident, 48915[c][1].
Jeff Davis, an assistant superintendent within the Ventura Unified School District in Southern California, told NPR, "I think someone pushed the wrong button." Davis said, the retiring superintendent of the district, Joe Richards, "has been here for almost 30 years and he doesn't remember any shooting."
Experts are saying that it is possible that participants found the CRDC confusing. While the particular item in question specifically refers to "a shooting," a question before it inquirers about incidents involving "a firearm or explosive device" lumping the two very different weapons into one category.
Temkin from Child Trends, who has studied bullying and school climate for a long time, says this wording "could cause confusion."
"Best practices in data collection are not to include double-barreled items," she says, such as asking about a "firearm or explosive device" in the same question. 
At this time the Department of Education does not plan on republishing the results.
NPR spoke to a spokeswoman from the Department of Education, Liz Hill, who said, "at least five districts have submitted requests to OCR to amend the school-related shootings data that they submitted for the 2015-16 CRDC." 
The deadline for correction requests, however, passed on June 30th, 2018, and for this reason the results will not be reprinted, instead the department will issue an erratum to update the data.
Photo courtesy: Unsplash/Steve Harvey
---
---