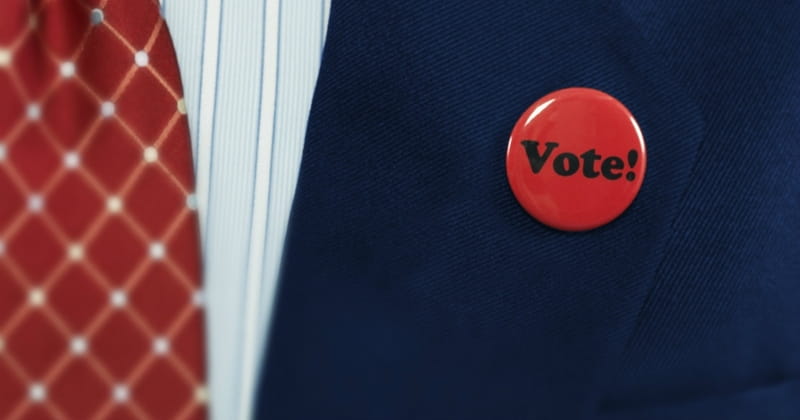 ---
Republican Donald Trump and Democrat Bernie Sanders both gained decisive victories in yesterday's New Hampshire primary.
Fox News reports that Trump took 35 percent of the vote, while Sanders, rather expectedly, beat Clinton by a large margin: 60 percent to 38 percent.
Ohio Go. John Kasich who focused all his effort on New Hampshire leading up to the primary, came in second place for the Republicans, with 16 percent of the vote.
The battle for third, fourth, and fifth place remains open, as some precincts are still reporting votes.
Currently, it appears that Texas Sen. Ted Cruz came in third with 12 percent of the vote, trailed by Florida Gov. Jeb Bush and Florida Sen. Marco Rubio, each with 11 percent of the vote.
Former Hewlett-Packard CEO Carly Fiorina came in seventh, with four percent of the vote, while Ben Carson finished eighth, with only two percent.
Christie, who targeted Rubio in last Saturday's GOP debate, gained only eight percent of the vote, and has gone back to New Jersey to consider the viability of his campaign before possibly going on to South Carolina with the rest of the GOP candidates.
Rubio, who had a rocky start to his debate performance last Saturday due in large part to Christie's criticism, assured supporters that the loss was his fault and that a performance like Saturday's "will never happen again."
Commentators noted that debates are playing a key role in the election process thus far, with Trump only taking second in Iowa after he chose to boycott the Fox News debate and Rubio faltering in New Hampshire, seemingly due to his debate performance on Saturday.
Trump, the Republican winner of New Hampshire, said after the primary that "We are going to make America great again. We are going now to South Carolina. We are gonna win in South Carolina!"
Sanders, too, rejoiced in his victory: "Tonight we serve notice to the political and economic establishment of this country. Now it's on to Nevada, South Carolina and beyond."
Clinton, who had been the Democratic frontrunner since last summer, is hoping to re-charge her campaign in upcoming primaries.
"I want to say I still love New Hampshire and I always will," Clinton told supporters at a Tuesday night rally. "Now we take this campaign to the entire country. We are going to fight for every vote in every state."
Publication date: February 10, 2016
Veronica Neffinger wrote her first poem at age seven and went on to study English in college, focusing on 18th century literature. When she is not listening to baseball games, enjoying the outdoors, or reading, she can be found mostly in Richmond, VA writing primarily about nature, nostalgia, faith, family, and Jane Austen.