Amanda Casanova
| ChristianHeadlines.com Contributor
| Thursday, July 18, 2019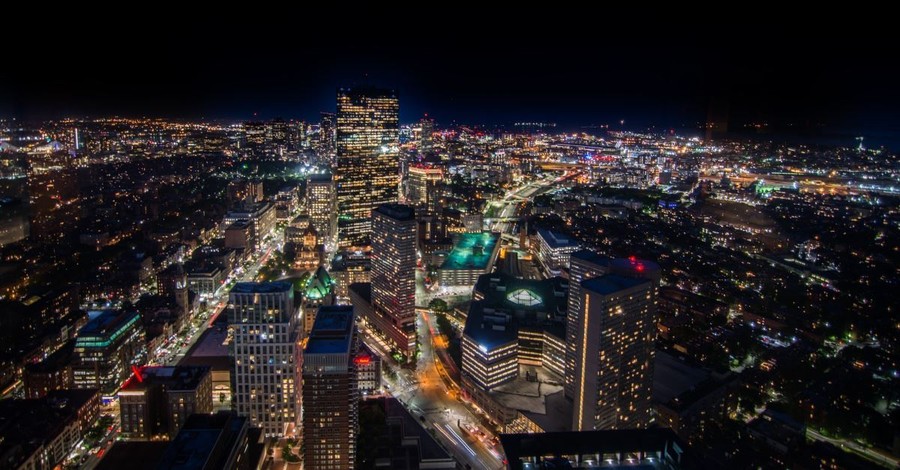 Eight northeastern and New England cities earned top spots on Barna Group's annual list of most "post-Christian" cities.
The list names places where the fewest people follow Christian beliefs, Christianity Today reports.
The Springfield-Holyoke area in Massachusetts topped the list. About 60 percent of residents said they had never made a commitment to Jesus and 65 percent said they had not attended church recently. Nearly 90 percent said they had not read the Bible that week.
Other areas on the list were Portland-Auburn, Maine; Providence, Rhode Island-New Bedford, Massachusetts; Burlington, Vermont; Boston, Massachusetts-Manchester, New Hampshire.
"It doesn't surprise us," said Michael Kriesel, lead pastor at Vibrant Church in South Burlington, which moved up from fifth to fourth on the list over the past two years. "It's hard to get people to go to church in New England."
Kriesel's wife and assistant pastor said they have used the Barna research to figure out how best to minister to their area.
"What we found was that we were living all of this [resistance to religion], and then the research came out, and put words to it," said Diana Kriesel.
Kriesel added: "It becomes a mission field…the prayer of the Northeast: Lord, wake up New England."'
Eliezer Perez, a Connecticut pastor whose city of Hartford ranked seventh on the list, said the designation for "post-Christian" is noteworthy because many were the same cities that early settlers fled to for religious freedom.
"They had so much success that they took their eyes off of God," said Perez, director of church development at Crossroads Community Cathedral in East Hartford. "I think we started deviating almost immediately from there." 
Other cities on the list are  rest of the post-Christian top 10 are Albany-Schenectady-Troy, New York (56% post-Christian); Hartford-New Haven, Connecticut (56%); Rochester, New York (55%); and finally the only two cities outside the Northeast: Santa Barbara-Santa Maria-San Luis Obispo, California (54%) and Seattle-Tacoma, Washington (54%).
Photo courtesy: Nathaniel Foong/Unsplash
---
---