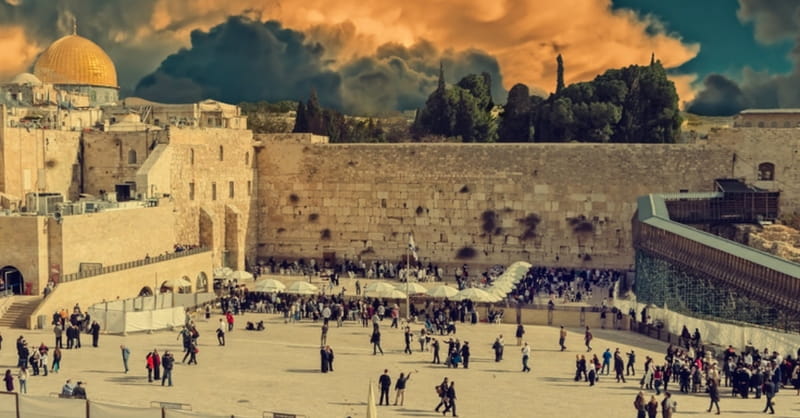 ---
Jonathan Feldstein, an Orthodox Jew living in Israel, says visitors must experience the City of David and see the fulfillment of Isaiah's prophecy.
In Isaiah, he said, "Therefore, thus says the Lord concerning the king of Assyria: He shall not come into this city, nor shoot an arrow there, nor come before it with shields, no build a siege ramp against it."
The prophecy was made true as archaeologists have not found any Assyrian arrows— only arrows from the Babylonian and Roman periods.
"It was awesome seeing actual spots at which biblical kings were anointed, where King David spotted Bathsheba bathing, and where pilgrims prepared to ascend to the temple, providing a vivid depiction and understanding that's unparalleled and transforming," Feldstein said in a column for CharismaNews.com.
Feldstein, who lives just 15 minutes from Jerusalem, but rarely is able to appreciate the city, said he learned on his visit that "there is no more significant place in Jerusalem" that the City of David.
"It underscores 3000 years of unbreakable Jewish history as well as the foundation on which Christianity was born," he said.
Feldstein participated in a Jerusalem Watch tour, a daytime tour about ancient Jerusalem, and the "Halleluyah" program, a nighttime presentation on Jerusalem's history.
"As I emerged from a hefty hike ascending through an ancient drainage tunnel from the bottom of the City of David until almost the point where it reaches the Temple Mount, I was refreshed by a cool breeze," he said. "But I was chilled by the realization that in this same place, the breeze that felt so good to me was the same breeze that David himself felt sitting in the exact same location."
Photo courtesy: Thinkstockphotos.com
Publication date: September 27, 2017
---
This article is part of our larger End Times Resource Library. Learn more about the rapture, the antichrist, bible prophecy and the tribulation with articles that explain Biblical truths. You do not need to fear or worry about the future! 
Battle of Armageddon
Antichrist
End Times and End of Days
Tribulation
Prophecies of Jesus
End Times Bible Prophecy
Old Testament Bible Prophecy
Signs of the End Times
666 Meaning
Horsemen of the Apocalypse
---
Amanda Casanova is a writer living in Dallas, Texas. She has covered news for ChristianHeadlines.com since 2014. She has also contributed to The Houston Chronicle, U.S. News and World Report and IBelieve.com. She blogs at The Migraine Runner.