Kayla Koslosky
| ChristianHeadlines.com Editor
| Thursday, June 3, 2021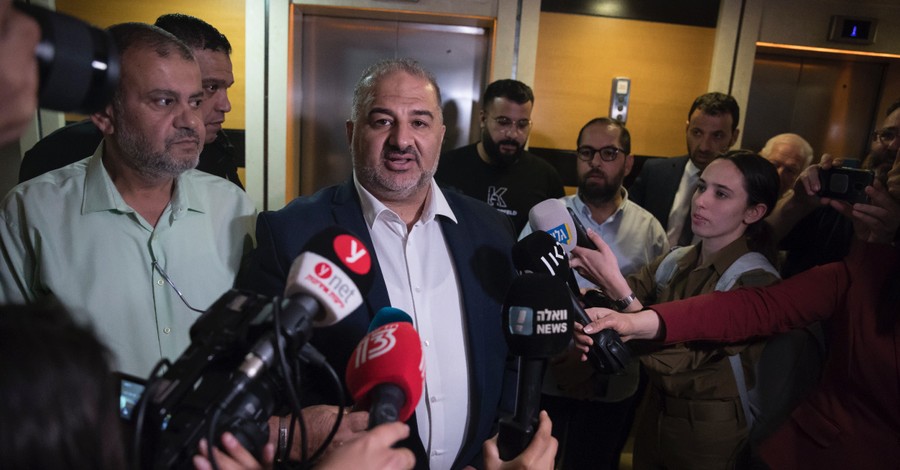 Opponents of Israeli Prime Minister Benjamin Netanyahu were able to successfully form a coalition government before Wednesday's midnight deadline, most likely bringing to an end Netanyahu's record-setting 12 years in power.
According to CBS News, the coalition government consists of eight political parties, including hardliners and former Netanyahu supporters, parties aligning with the center-left and, for the first time in Israeli politics, an Arab faction. The parties reportedly band together with one primary goal, to remove Netanyahu from office.
CBS News reports that Netanyahu, who is currently facing charges for corruption, bribery, fraud and breach of trust, is expected to push back against the formation of the coalition government.
Nonetheless, members of the coalition are pointing to this union as a way to unite Israeli society.
"This government will work for all the citizens of Israel, those that voted for it and those that didn't. It will do everything to unite Israeli society," the head of the centrist Yesh Atid Party, Yair Lapid, said, according to CBN News.
Labor Party leader Merav Michaeli added, "As we always promised you to tell the truth and to do what we said we will do, tonight, we've succeeded."
The coalition, which only holds 61 votes out of the 120-seat Knesset, or Parliament, will now have to survive a complex process over the next week.
The coalition will have to face the Knesset, which will be presided over by the current parliament speaker, who is also a Netanyahu ally, in order to secure enough votes to confirm the new government.
This comes just after the Knesset selected Israel's new president. Gaining 87 votes in the Knesset, Isaac Herzog, who is currently the head of an Israeli non-profit organization called the Jewish Agency, which works to help relocate Jews around the world to Israel, was confirmed as Israel's president. Herzog's seven-year term will begin on July 9.
Related:
Isaac Herzog Is Selected as Israel's New President
Photo courtesy: ©Getty Images/Amir Levy/Stringer
---
Kayla Koslosky has been the Editor of ChristianHeadlines.com since 2018. She has B.A. degrees in English and History and previously wrote for and was the managing editor of the Yellow Jacket newspaper. She has also contributed to IBelieve.com and Crosswalk.com.
---
---