Amanda Casanova
| ChristianHeadlines.com Contributor
| Wednesday, December 1, 2021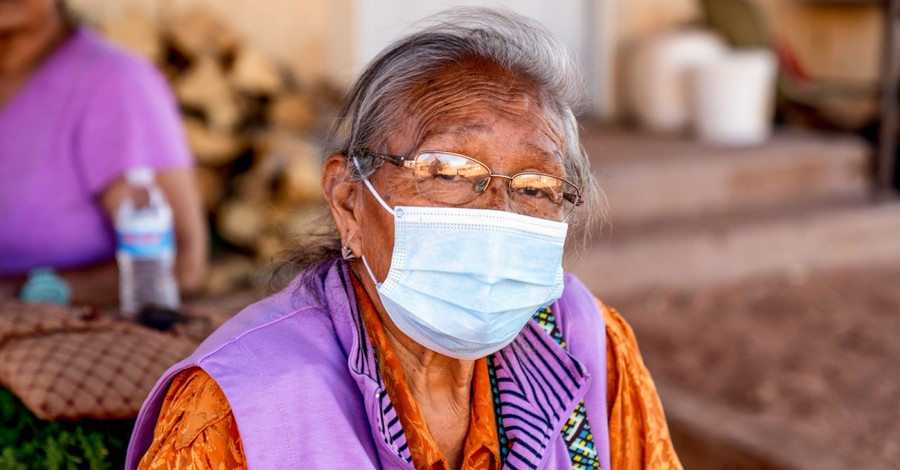 A Native American tribe member is asking the country to remember the Native Americans lost to the pandemic and urging Americans to continue praying for them.
Crow Tribe member Donna Stands Over Bull, who launched Arrow Creek International Ministries with her husband, says the Crow Tribe has been hit hard by the coronavirus pandemic.
"There was a period in our ministry time where we just couldn't accept all the requests for funeral officiating because there were so many," she said. "People were dying left and right.
She added that she hopes people will "continue to pray for us because we certainly need that prayer and that this COVID would end."
The Crow Tribe reservation is in Big Horn County, Montana. At one point, the reservation had the state's highest infection rate and one of the highest in the country.
"It was devastating; we were pretty close," said Blackfeet Nation member Wes Bremner.
Bremner lost his half-brother to the virus.
"We like to gather in groups all the time, and anymore, it's just unheard of; we're all isolated and separated, and we hardly ever see each other," Bremner told CBN News.
According to reports, American Indians and Alaska Natives suffer higher hospitalization and death rates than any other group.
"COVID in Indian Country's had a substantial impact just even in my family alone," said State Sen. Jason Small (R-MT). "It killed all my grandfathers, several of my cousins, two or three of my friends, younger guys, early 40s, that I went to high school with, they passed away from it, several of them, pretty healthy people."
Small said multigenerational housing and health care disparities are reasons why Native Americans are so directly impacted by the pandemic.'
"You have grandparents, you have parents, you have kids and grandchildren all living in the same house," he said.
Montana Gov. Greg Gianforte told CBN News that he is working to help the Native American community navigate the pandemic.
"We adopted a very simple rule. We said, 'Let's get the vaccine to the people most vulnerable,'" he said. "First, our health care workers; next, elderly, and we included Native peoples in that; they came right behind the health care workers."
Gianforte said he's working with tribal leaders to make sure those that are eligible for vaccines become immunized.
"We've seen very high vaccination rates, and this has helped protect those communities," he said.
Photo courtesy: ©Getty Images/Grandriver
---
Amanda Casanova is a writer living in Dallas, Texas. She has covered news for ChristianHeadlines.com since 2014. She has also contributed to The Houston Chronicle, U.S. News and World Report and IBelieve.com. She blogs at The Migraine Runner.
---
---