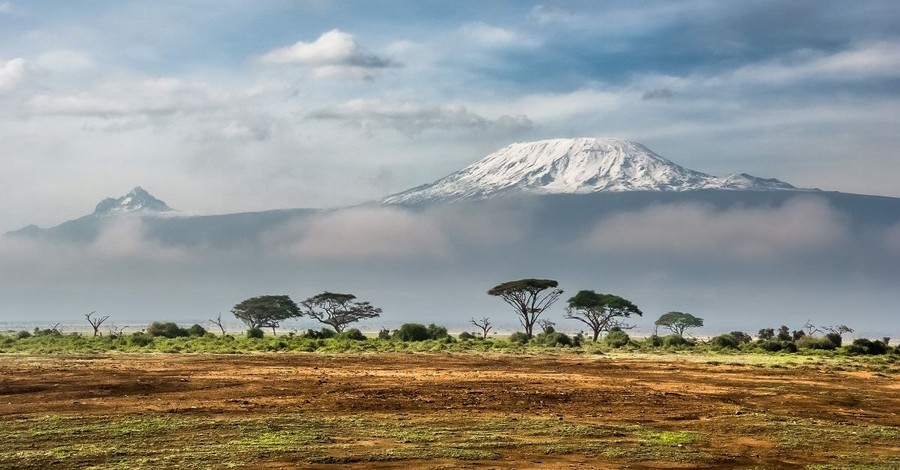 NAIROBI, Kenya, November 23, 2018 (Morning Star News) – After a family in southeast Kenya put their faith in Christ this month, Muslims gave them one day to return to Islam or be killed, the father said.
"We were given a day to either recant the Christian faith or face the sword, as well as lose all the privileges the Muslims had given to us," Abdul Abuk-Bakr of Sera village, Garsen, told Morning Star News.
Abu-Bakr had suffered a serious illness for more than two months, visiting various hospitals without improving, when a pastor whose name and church are undisclosed visited him the evening of Nov. 3, Abu-Bakr said. The pastor prayed for Abu-Bakr in Jesus' name, and the married father of two received instant healing.
The next day, Sunday (Nov. 4), his entire family decided to place their faith in Christ for salvation from sin. The pastor's church joyfully received the family as new members – and word of their conversion spread like a bush fire, he said.
"It reached the mosque at Sera that I had converted to Christ, and that very day I received threatening messages that the Muslims were planning to kill all of us and take away both the rented house and the two acres of land on which we had planted food crops – maize and beans," Abu-Bakr said.
Given a day to return to Islam, on Nov. 6 the family sought refuge at the church site.
During Friday prayers on Nov. 9, Muslim leaders at the Sera mosque announced the family's punishment for leaving Islam, Abu-Bakr learned.
"The family of Abu-Bakr are now infidels and have become apostates, and they deserve to die," a mosque leader said.
The family has since moved from one Christian home to another, and the couple have hidden their children in a place of refuge.
"Life for us is now very difficult – the Muslims are monitoring our movements," Abu-Bakr told Morning Star News. "We have decided to take our two children, ages 4 and 5, to a good Samaritan's home. Though they are missing our love at their tender age, their security is more important."
He and his wife are concerned about how they will obtain schooling for their children, he said.
"We are at crossroads, not knowing what to do – no home, no food, life-threatening environment and children away from us," he said. "At times we are missing peace. My wife has been having sleepless nights thinking about the children. We really need prayers to remain in the Christian faith and the peace that comes from God." 
Garsen, in Tana River County, is 54 miles (88 kilometers) from Lamu on Kenya's coast, where Islamic extremists have killed several Christians.
Along with attacks on non-Muslims on Kenya's coast, rebels from Somali Islamist extremist group Al Shabaab, which is allied with Al Qaeda, have launched several attacks in northeast Kenya since Kenyan forces led an African coalition into Somalia against the rebels in October 2011 in response to terrorist attacks on tourists and others on Kenya's coast.
Kenya ranked 32nd on Christian support organization Open Doors' 2018 World Watch List of the 50 countries where it is most difficult to be a Christian.
---
If you would like to help persecuted Christians, visit http://morningstarnews.org/resources/aid-agencies/ for a list of organizations that can orient you on how to get involved.  
 
If you or your organization would like to help enable Morning Star News to continue raising awareness of persecuted Christians worldwide with original-content reporting, please consider collaborating at https://morningstarnews.org/donate/?