Kayla Koslosky
| ChristianHeadlines.com Editor
| Tuesday, September 14, 2021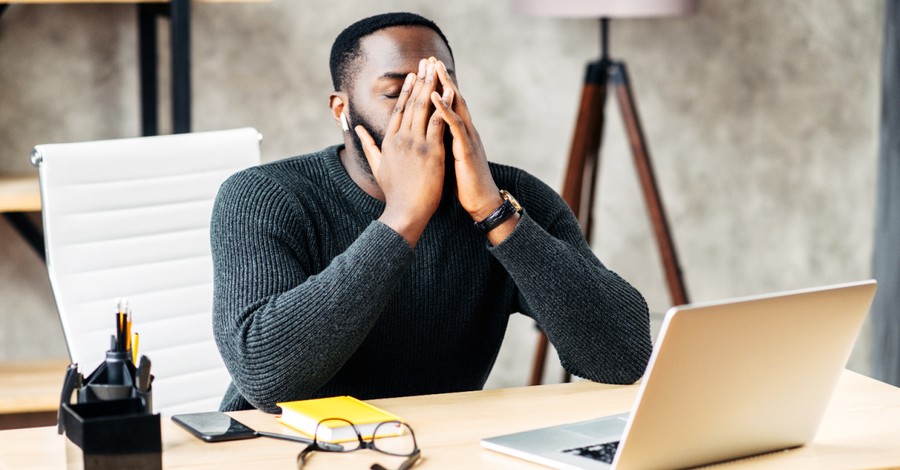 ---
According to a new CNN poll conducted by SSRS, most Americans are angry about how things are going in the United States.
The poll, which was primarily conducted online over the course of a month between August and September 2021, found that 74 percent of Americans are somewhat (48 percent) or very (26 percent) angry about the way things are going in the U.S. today. Only 26 percent said they were not too angry (17 percent) or not angry at all (8 percent).
These results show a slight decrease in anger levels from December 2020, when 79 percent said they were at least somewhat angry about how things were going in the United States, but an increase from 2017 when 68 percent reported being angry.
According to CNN, the survey also found that 69 percent of Americans think things are going badly in the U.S. This is an eight-point drop in the percentage of Americans who said things were going badly in January at the height of the COVID-19 pandemic (77 percent), but a nine-point increase from March 2021 (60 percent).
The survey also evaluated attitudes about the economy and the job of the Biden administration. When it comes to the economy, 62 percent said the economic situation in the U.S. was poor, and 76 percent said they were somewhat (39 percent) or very (37 percent) worried about the state of the economy in their community.
Respondents also voiced concern about the effects of the coronavirus pandemic (70 percent), the risk of crime (57 percent) and the impact of racism (56 percent) in their communities.
The most important issues facing the U.S., respondents said, are COVID-19 (36 percent), the economy (20 percent) and immigration (nine percent).
When asked if they approved of the job President Joe Biden is doing, 52 percent said they did, while 48 percent disapproved of Biden's job performance. Vice President Kamala Harris received the same approval and disapproval ratings. According to CNN, however, respondents asked to answer this question near the end of the survey period issued fewer approval ratings than those asked at the beginning of the survey period.
Photo courtesy: ©Getty Images/Vadym Pastukh
---
Kayla Koslosky has been the Editor of ChristianHeadlines.com since 2018. She has B.A. degrees in English and History and previously wrote for and was the managing editor of the Yellow Jacket newspaper. She has written on her blog since 2012 and has also contributed to IBelieve.com and Crosswalk.com.