Kayla Koslosky
| ChristianHeadlines.com Editor
| Wednesday, May 29, 2019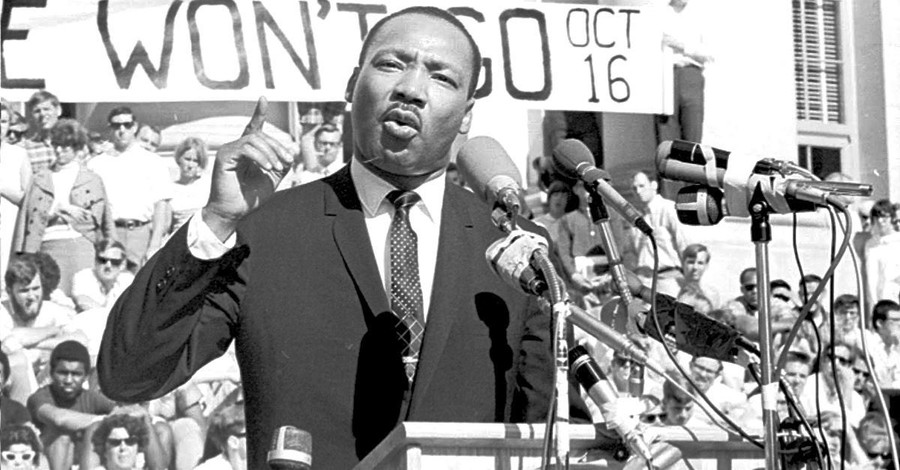 Rev. Dr. Martin Luther King, Jr.'s legacy came under fire this week after the London Times published an article detailing that the Civil Rights leader had extramarital affairs with more than 40 women.
According to the London Times, Pulitzer Prize-winning MLK biographer David Garrow wrote a scathing piece about King for Standpoint Magazine's upcoming June addition, breaking down the allegedly promiscuous life of the Civil Rights icon.
It is well known that the Federal Bureau of Investigation was surveilling King in the 1950s and 60s as approved by the former U.S. Attorney General, the late Robert Kennedy, in an attempt to tie him to the communist party.
According to the Christian Post, the FBI documents on King – including the surveillance recordings – were sealed under court order in January of 1977. The documents would be sealed for a span of 50 years, marking 2027 as the year they are expected to be released. 
According to the London Times, however, a "huge archive of documents" was recently released by the FBI containing memos which discuss the secret FBI tapes. Reportedly the memos detail King's alleged involvement in over 40 extramarital affairs. The documents are also said to accuse King of watching a fellow minister rape a female congregant in a hotel room.
The London Times reports that the released documents allegedly implicate King in several illegal or morally questionable acts including the "participation in a sex orgy" and the witnessing of the forcible rape of a young woman.
Garrow's piece also claims that King may have fathered a daughter with a woman he was having an affair with.
Christian Headlines was able to secure an FBI file focusing on Dr. King from March 12, 1968, which speculated that King may have had a child with a mistress. The FBI agent notes in the document that he learned from a "responsible Los Angeles individual… that King has been having an illicit love affair with the wife of a prominent Negro dentist in Los Angeles, California, since 1962."
The agent continues saying that his source "believes King fathered a baby girl born to this woman." 
No evidence has materialized to back these claims as of yet, with the London Times noting that "the sealed material may or may not confirm the rape that King is said to have witnessed without attempting to stop it" along with other accusations made in Garrow's soon to be released article.
Photo courtesy: Getty Images/Michael Ochs/Archives/Stringer
---
---