Kayla Koslosky
| ChristianHeadlines.com Editor
| Monday, November 5, 2018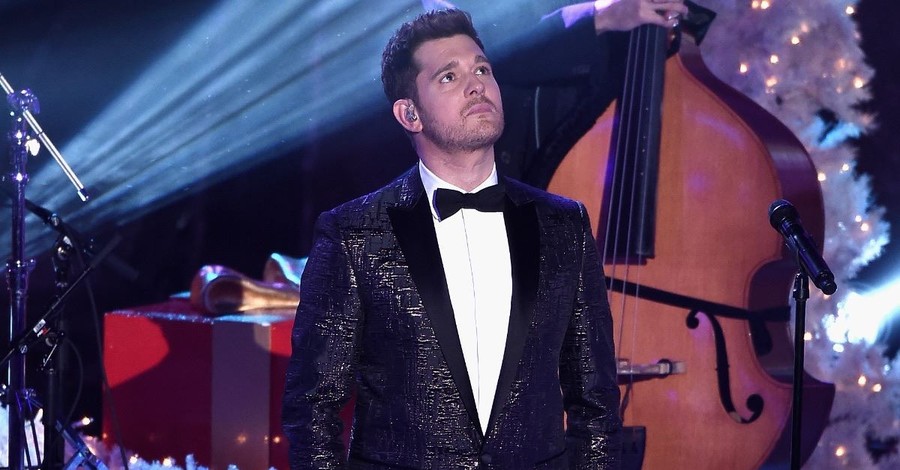 Michael Bublé joined The Late Late Show host James Cordon for an episode of Carpool Karaoke where he gave all the glory to God for healing his son from cancer. 
While driving through Los Angeles for some lighthearted fun and Michael Bublé karaoke, Cordon asked the Canadian singer how he and his family got through the last several years following his oldest son's cancer diagnosis.
Bublé told the British show host, "We all moved and we lived at [Children's Hospital Los Angeles] and we just had the best doctors and, God, thank you, Jesus Christ, God."
Bublé said that that time in his life was too hard to talk about saying, "We got the diagnosis and that was it man, my life ended."
The Grammy winning artists said, "Basically they just said that it wasn't great. And so, we took it day by day."
Bublé noted that their entire family including several extended family members uprooted their lives and moved to the Children's Hospital in Los Angeles for the duration of his son Noah's treatment.
According to CBN News, Noah was diagnosed in 2016, at the age of three, with liver cancer. As of 2018, Noah is now in remission from his cancer.
Still, that time in the singer's life is painful. Bublé told Cordon, "I'm not OK." 
He continued, "My wife and I, when this all started, I became the strength to somehow pull us and lift us and to be positive. And when they got [the cancer] out, and the chemo was done, and they said, 'We did it, it's good, he's OK,' I fell. I just fell."
"My wife picks me up now," he added.
Bublé shared with the talk show host his and Noah's shared love for superheroes saying, "It's funny, he's five years old you know, and I say to him, because he loves Spiderman – we love Spiderman – and I always say to him, Spiderman's amazing, Superman's amazing, but they're fake. They're not real. You're a superhero. You're my hero, my real superhero."
When Bublé and his wife Lusiana found out about their son's diagnosis two years ago, the singer took to Facebook to confirm his son's illness and to ask for prayer. 
Bublé wrote, "We are devastated about the recent cancer diagnosis of our oldest son Noah who is currently undergoing treatment in the US. We have always been very vocal about the importance of family and the love we have for our children. Luisana and I have put our careers on hold in order to devote all our time and attention to helping Noah get well. At this difficult time, we ask only for your prayers and respect for our privacy. We have a long journey in front of us and hope that with the support of family, friends and fans around the world, we will win this battle, God willing."
The segment ends with the "Haven't Met You Yet" singer inviting the audience to donate to a cancer research foundation called Stand Up to Cancer.
Photo courtesy: Getty Images/Theo Wargo/Staff
Video courtey: The Late Late Show with James Cordon
---
---