Amanda Casanova
| ChristianHeadlines.com Contributor
| Thursday, April 30, 2020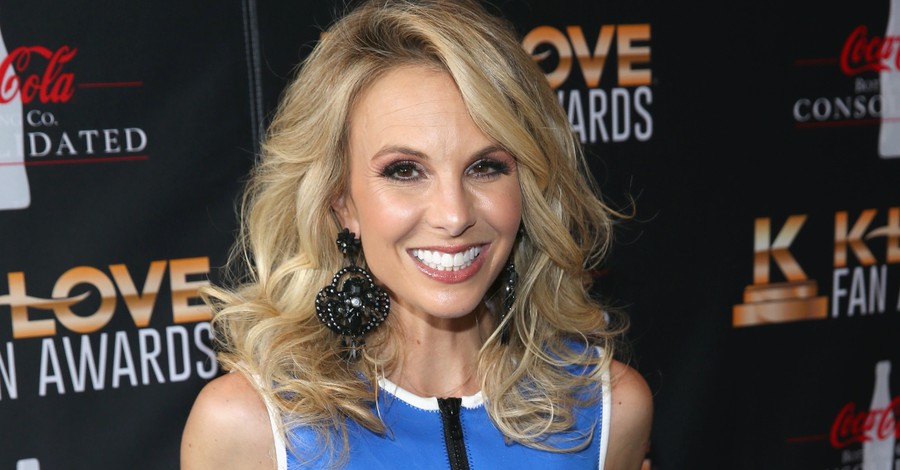 The View co-host Meghan McCain recently called Elisabeth Hasselbeck's comments about praying amid the coronavirus outbreak "dangerous."
According to The Christian Post, Hasselbeck, who herself is a former host of The View, appeared on the show in early March, before stay-at-home orders were put in place.
"I think there can be a fine line between what is taking precaution, and what is panic," Hasselbeck said while speaking about the coronavirus outbreak. "Yes, we're going to take precautions, we're going to Purell, pray that God's got us in our tomorrows. We pray that this coronavirus is extinguished, that it stops in its tracks," she said.
Hasselbeck also noted that she would not let the coronavirus "rule" her.
She said, "I think we should prepare, I think we should pray. I'm not going to let coronavirus rule me and let it be an idol," she said, "and I do think our leadership right now is pointing us to say, 'Hey, this is not a panic situation.' This is a precautionary situation, we're going to use Purell, wash our hands — we're going to be okay, guys.'"
Then last week, McCain appeared on Watch What Happens Live, saying she respected Hasselbeck but disagreed with her.
"I took this virus seriously from the very beginning, and I thought a lot of this rhetoric was really dangerous," McCain argued. "I don't need to co-host with her again, and it's unfortunate because I've been a huge fan for a long time. Anybody who is screwing around with this virus and putting out misinformation, I just, I don't really have a lot of time for right now."
Hasselbeck responded to McCain's comments on Instagram, noting that she never said she "would pray the virus away" like McCain and the Watch What Happens Live host implied. Instead, Hasselbeck noted that she was speaking to "always, always call[ing] on God" when "things get scary and when they're unknown."
"Please know I'm praying for you," Hasselbeck wrote on Instagram. "I'm not sure why you are taking aim at me … I'm not sure why you have gone on the offense against me but know I will continue to use prayer as my MAIN RESPONSE and my best defense. I'm not sure why you are judging me. We are all doing our best. Be nice. It's a lot more fun that way."
Photo courtesy: ©Getty Images/Terry Wyatt/Stringer
Video courtesy: Watch What Happens Live with Andy Cohen
---
Amanda Casanova is a writer living in Dallas, Texas. She has covered news for ChristianHeadlines.com since 2014. She has also contributed to The Houston Chronicle, U.S. News and World Report and IBelieve.com. She blogs at The Migraine Runner.
---
---