Michael Foust
| ChristianHeadlines.com Contributor
| Updated: Mar 16, 2022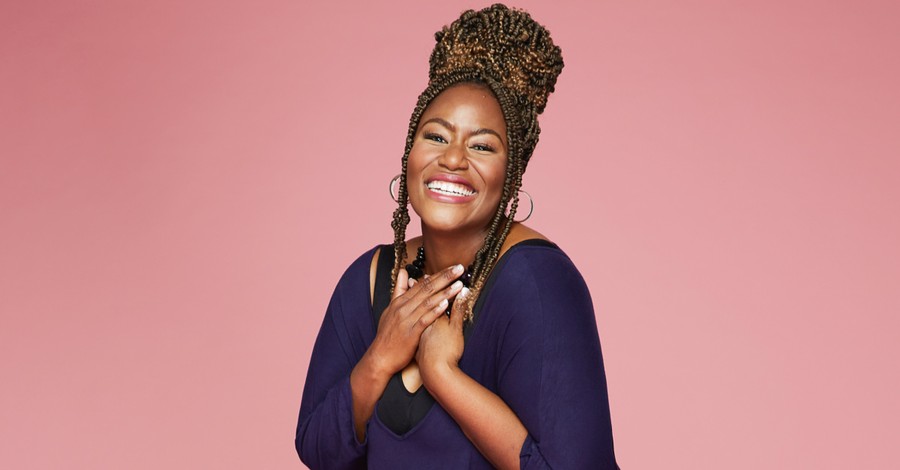 Christian musician Mandisa is known among fans as the optimistic, bright-smiling singer whose hope-filled songs brighten your day.
But as she writes in her new book, Out of the Dark, Mandisa has quietly battled depression and anxiety. Her descent into inner darkness grew worse, she writes, when a close friend died of cancer. That friend was the subject of the 2013 song Overcomer.
The tragedy led Mandisa to a dark valley from about 2014 to 2016, she writes. She even contemplated suicide. That period, though, wasn't the only time she's fought through thoughts and feelings of darkness.
"I don't think I even realized this until I sat down to write this book that I can actually see different seasons throughout my life when I struggled with it," she told Christian Headlines. "... You can walk through the valley with God into a place of healing, but when you try to do it without Him, it's not been successful in my experience."
Mandisa hopes her new book inspires other Christians to talk openly about their own mental health struggles – and to get help.
"I had shared bits and pieces of my story throughout the years," she said. "... The season in 2014 to 2016 was the worst of it. And as I started sharing about that season, I kept hearing from people who said, 'I've never heard anybody else talk about this in a way that I identify with.' And I felt that a lot of people – a lot of Christians, in particular – identified with depression and anxiety and mental health issues.
"And so I wanted to write this book because I feel like there's power when we finally bring something out of the dark and into the light – it does lose some of its power. There is a place of healing that I'm praying is going to happen through this because I think it's time that we talk about these issues that so many of us are facing."
The Grammy-winning singer says she often turns to isolation and food when she's down.
"That's my main thing that I have always turned to," she said. "They call it comfort food, and we use that in a light way, but when you're returning to food for comfort, that is an idol. And that can lead to destruction. It's just been my life-long battle. And it led me to a very unhealthy place. And I tend to want to escape reality through television and movies. I could just completely not think about the difficult things in my life by escaping to those things."
Community, she says, is an essential element to escape depression. Mandisa even moved closer to her closest friends to benefit her mental health.
"He created us for other people," she said.
She also recommends Christian counseling – something she says has helped her.
The book was "very difficult" to write, she told Christian Headlines.
"I'm just like, 'Lord, please do something with this is.' Because it's still difficult," she says. "So much of my life is just going to be out there now. The cathartic part, I hope, is going to come from how it will benefit and encourage others."
Related:
American Underdog Producer: 'We Want to Showcase the Power of the Gospel'
3 Reasons Christians Should Go to Therapy
Study: Clergy Feel Ill-Equipped to Help Black and Latino Congregants with Mental Health
Talk Therapy and a Christian Worldview

Photo courtesy: ©Hannah Burton, used with permission
---
Michael Foust has covered the intersection of faith and news for 20 years. His stories have appeared in Baptist Press, Christianity Today, The Christian Post, the Leaf-Chronicle, the Toronto Star and the Knoxville News-Sentinel.
---
---