Amanda Casanova
| ChristianHeadlines.com Contributor
| Friday, July 16, 2021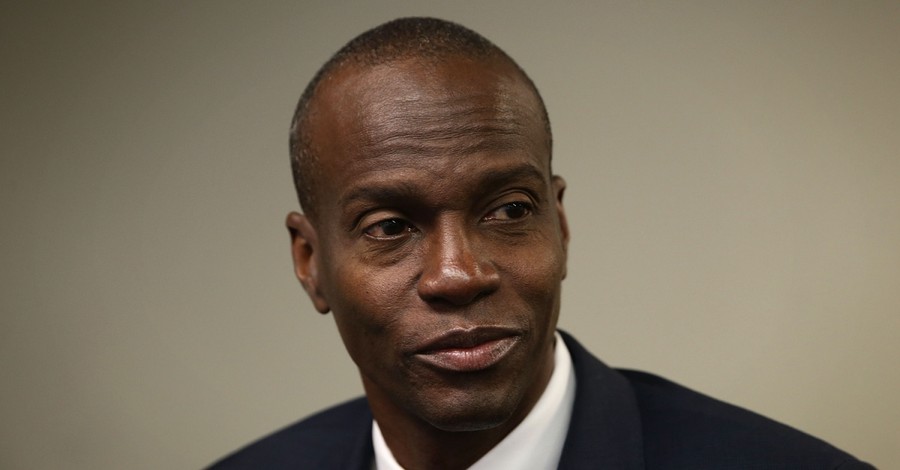 Haitian-born American pastor and doctor Christian Emmanuel Sanon was arrested last week and named a key suspect in the assassination of Haitian President Jovenel Moïse. Sanon's brother Jean Sanon, however, is claiming that Sanon is being framed.
"It's obvious he's being framed," Jean told The Daily Mail from his home in West Palm Beach, Florida.
Jean also asserted that Sanon is not a killer, calling him a "Godly man."
Sanon's other brother, Joseph Sanon, told The Daily Mail that he is praying for the truth to come out. "It would be good for the truth to come out. It would be good for there to be more information to know exactly what's going on," Joseph said. "We are praying, asking the Lord to show us. I want to know the truth. I'm desperate to know it."
Another pastor, Rev. Larry Caldwell of Florida, who worked with Sanon in Haiti previously, also said Sanon was not a killer.
"I know the character of the man," Caldwell said. "You take a man like that, and you're then going to say he participated in a brutal crime of murder, knowing that being associated with that would send him to the pits of hell? ... If there was one man who would be willing to stand in the breach to help his country, it would be Christian."
As Christian Headlines previously reported, Sanon, 62, was arrested last weekend during a police raid in a neighborhood in Port-au-Prince, the capital of Haiti.
During the arrest, police found ammunition, holsters, 24 unused shooting targets, a "DEA" cap, and four Dominican Republic license plates inside the "International Medical Village" building.
Sanon said he did not own the property and did not know there were weapons in the building.
Moïse was killed in an attack at his home in Port-au-Prince about 1 a.m. on July 7. He was shot 12 times.
Police officials have already arrested 26 Colombians and two other Haitian Americans in connection with the president's assassination.
"When we the police blocked the progress of these bandits after they committed their crime, the first person that one of the assailants called was Charles Emmanuel Sanon," police said. "He contacted two other people that we consider to be the masterminds of the assassination of President Jovenel Moise."
Sanon denies the claims that he had something to do with the killing of the president.
Related:
Haiti President Jovenel Moïse Assassinated as Violence Overtakes the Nation's Capital, Displacing Thousands
Florida Haitian Man Alleged to Be Tied to Haitian President's Assassination Is Arrested
Photo courtesy: ©Getty Images/Alex Wong/Staff
---
Amanda Casanova is a writer living in Dallas, Texas. She has covered news for ChristianHeadlines.com since 2014. She has also contributed to The Houston Chronicle, U.S. News and World Report and IBelieve.com. She blogs at The Migraine Runner.
---
---