Kayla Koslosky
| ChristianHeadlines.com Editor
| Updated: Apr 18, 2019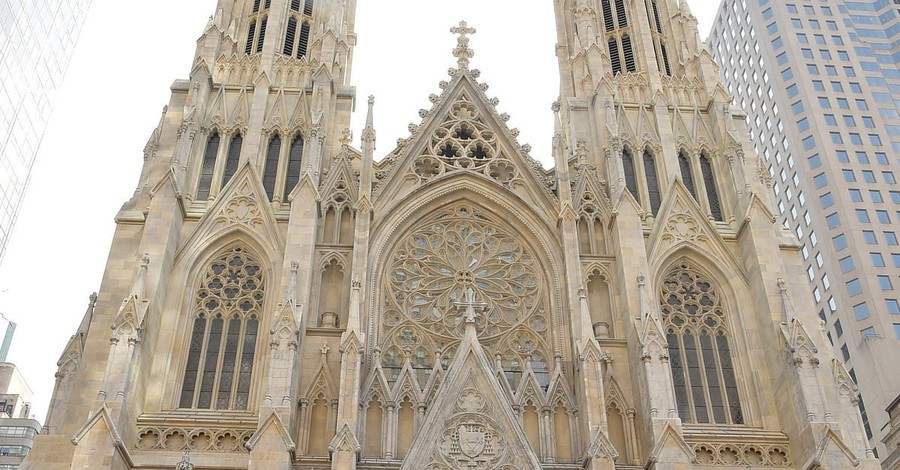 On Wednesday, the New York City Police Department arrested a man after he attempted to enter St. Patrick's Cathedral while holding two gas cans and lighters.
According to the New York Times, a 37-year-old New Jersey man attempted to enter the church around 8 p.m. Wednesday night, but a security guard turned him away. 
Reportedly, as the man left, gasoline spilled on the floor prompting the guard to alert two NYPD officers outside of the church.
In a news conference, the NYPD deputy commissioner of intelligence and counterterrorism John Miller shared that the officers then approached the man and questioned him about the incident. Miller noted the officers found that the man's answers were both "inconsistent and evasive."
He said, "His basic story was that he was cutting through the cathedral to get to Madison Avenue, that his car had run out of gas." 
He continued, "We took a look at the vehicle. It was not out of gas, and at that point he was taken into custody."
 According to Miller, the man is known to the police, and charges have not been immediately filed.
As the incident took place only days after the devastating fire at the Notre Dame cathedral in Paris, the Archdiocese of New York commented on the situation in a statement ensuring people that nothing had happened to the church.
The statement said, "The individual was stopped as he tried to come into the cathedral [and] was turned over to the police. Nothing happened inside the cathedral."
Photo courtesy: Getty Images/Theo Wargo/Staff
---
---