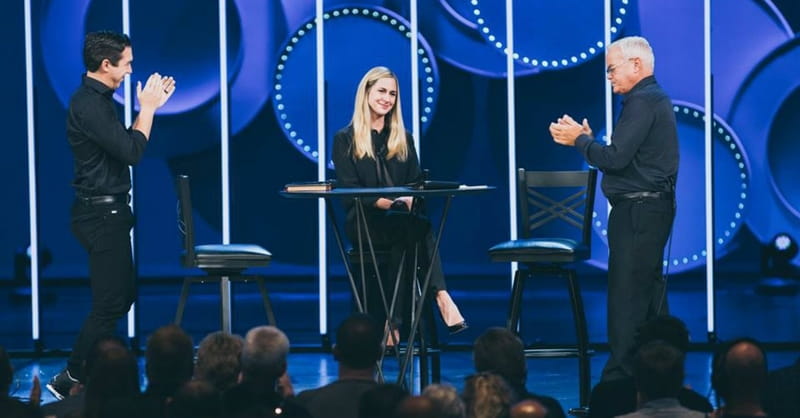 ---
Willow Creek Community Church has named two people to take on the role of lead pastors at the church after founder Bill Hybels steps down.
Hybels announced last week he will step down from the top post at his church in October 2018. Executive pastor Heather Larson and teaching pastor Steve Carter will become the lead pastors of the church.
With the change, Willow Creek will become one of the largest churches in America with a woman in the lead pastor position. The church will also be the only major evangelical megachurch with male-female lead pastors who aren't married.
"When we saw this shaping up, we had to ask ourselves, 'Can our congregation have a lead pastor that's a woman?'" Hybels said. "And because this is a deeply held value in our church, we said, 'No problem.'"
Willow Creek was founded in 1975 and has grown to become one of the 10 biggest megachurches in the country.
"We know that no one person can replace Bill," Larson said in an interview on the Unseminary podcast last year. "That has led Willow to talk about moving to more of a team approach in leading the church in the future and what that might look like."
According to Barna's 2017 State of Pastors report, the number of female pastors overall has tripled in the past 25 years to about 9 percent of all Protestant pastors in America.
The study also showed that only about a third of nondenominational churches have women in senior or preaching pastor roles.
"This is a significant move for not only Willow Creek Church, but also for the greater evangelical movement," said Tara Beth Leach, who became the first female senior pastor at First Church of the Nazarene of Pasadena last year. "Bill Hybels and Willow Creek have made a move that no church of its size has done before, and I hope that moves like this will have a ripple effect across all of evangelicalism."
Photo courtesy: Facebook/Willow Creek Community Church
Publication date: October 16, 2017
---
Amanda Casanova is a writer living in Dallas, Texas. She has covered news for ChristianHeadlines.com since 2014. She has also contributed to The Houston Chronicle, U.S. News and World Report and IBelieve.com. She blogs at The Migraine Runner.