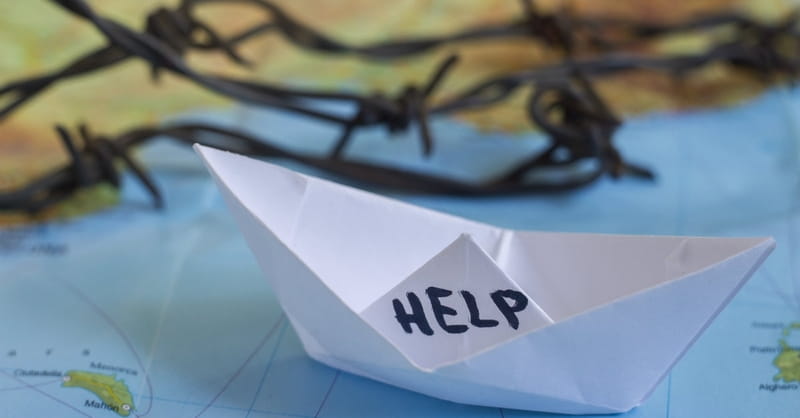 ---
Over the past year under the Trump administration, the majority of refugees admitted into the U.S. have been Christian.
This is a reversal of the religion of refugees who were admitted into the U.S. under President Obama. Under Obama, the majority of refugees were Muslim, but under Trump, 60 percent are Christian, reports the Washington Examiner.
Additionally, only 13 percent of refugees admitted into the U.S. this past year have been Muslim, making the Christian to Muslim ratio roughly six to one.
This trend appears consistent with President Trump's travel ban, which restricts refugees from six predominantly Muslim countries, including Syria, Iran, Chad, Libya, Yemen, and Somalia, as well as North Korea.
Center for Immigration Studies Senior Researcher Nayla Rush tweeted some official statistics on refugee admittance:
Refugee Admissions Under Trump : 28,875 from Jan 20-Dec 20, 2017 (11 months). Mostly Christians 53%, Muslims 32%, Buddhists & Hindus 9%.Top nationalities Congo, Burma, Bhutan, Ukraine, Somalia.@wwwCISorg: Refugee Admissions Under the Trump Administration https://t.co/yp6tQDEttm

— Nayla Rush (@NaylaRush) January 2, 2018
Rush also noted, "The shift follows complaints by Christian groups that the Obama administration had overwhelmingly favored Muslims and ignored the plight of Christians, especially in Muslim nations."
Photo courtesy: ©Thinkstockphotos.com
Publication date: January 3, 2018
 
Veronica Neffinger wrote her first poem at age seven and went on to study English in college, focusing on 18th century literature. When she is not listening to baseball games, enjoying the outdoors, or reading, she can be found mostly in Richmond, VA writing primarily about nature, nostalgia, faith, family, and Jane Austen.